Dentists in Preston, Devoted to a Lifetime of Sound Oral Health
For more than 24 years, Cosmetic dentists in Preston, Dr. Kaviani and Dr. Tehranian have been creating beautiful smiles for patients just like you. We have been providing the residents of Lancashire an enjoyable, rewarding dentistry experience with a patient-centred, customised approach. With advanced knowledge, techniques, and materials, we have today the ability to approach smile design cases in a variety of ways. Often reliant upon culturally-based philosophies and ideologies, the way in which cases are handled depends greatly on individual requirements.
Time and expense are two main factors that you must consider when seeking cosmetic dental treatment. Although it may be tempting to opt for shortcuts and bargains, remember the old saying, " you get what you pay for " The best cosmetic dentistry result requires a highly personalised artistic approach and thus typically is neither offered at discount prices nor covered by any insurance.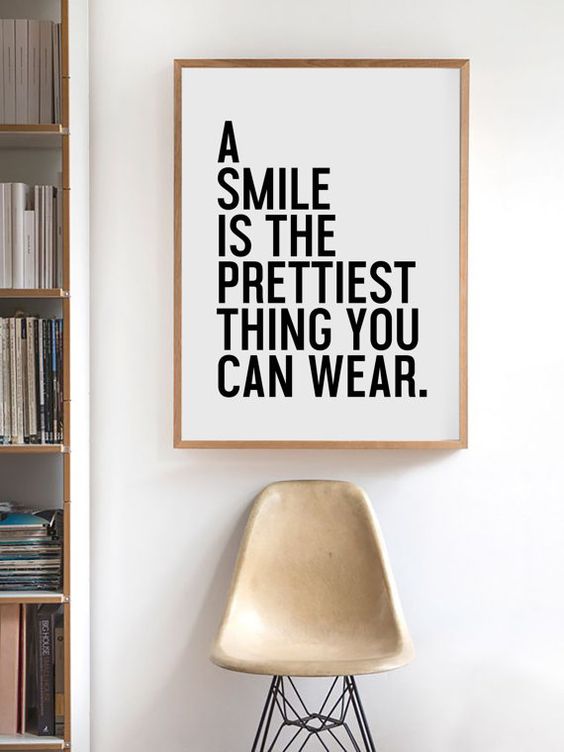 Look Good Feel Good Dentistry
Our Cosmetic Dental team is a group of outstanding professionals who are focused on the needs of our patients by providing exceptional contemporary dental care.  With our experienced dental health professionals using advanced technology and proven procedures , you can rest assured that you are always in the safe and capable hands of cosmetic dentists who are completely dedicated to your general and dental well-being.
We Don't Just Recreate A Smile; We Recreate Self-Esteem.
World-Class Smiles Guaranteed

    Cosmetic Dentist  ( GDC; 70435 )
Dr. Tehranian has devoted his career to caring for the health and beauty of his patients' smiles. With degrees, certifications, and accolades from more than 10 different educational institutions and universities. He has accumulated a wealth of experience during his international career. He has had the privilege of being personally trained by some of the world's most prominent Implant and cosmetic experts in Switzerland, USA, Germany, France , Portugal and Austria. Dr. Tehranian currently serves as an active member of the American Academy of Cosmetic Dentistry  ( AACD )and the International Congress of Oral implantologists ( ICOI ).

Cosmetic Dentist ( GDC; 71455  )
Dr. Kaviani is a premier cosmetic dentist. Her unique combination of dental expertise and artistry enables her to create stunning, healthy smiles for her patients. Whether you are seeking a complete smile makeover or discreet enhancements he can give you the smile you've always wanted. Her education at Karolinska research centre in Sweden and a three years Master class in Dental implants from Warwick medical university enable her to provide some of the best unique smiles.  She is currently graduating from Kois research centre in Seattle after completing a 4 years course in advanced full mouth reconstruction.
Progressive Dentists in Preston
For exceptional, Natural-looking Results
Preventive
Scheduling a routine check up with one of our dentists every six months can significantly reduce the likelihood of developing serious oral health complications. In fact, it is recommended twice-yearly checkups to screen for oral cancer, periodontal disease, tooth decay, new cracks in the teeth, or old dental work that may have been compromised. By assessing these issues shortly after they arise, our dentists can provide prompt treatment.
Our experienced dental team offers a variety of treatments to help prevent and treat periodontal disease (gum disease). Regular check-ups and routine teeth cleanings can go a long way toward maintaining good gum health, and deep cleanings with root planing and scaling can treat gum disease that has already progressed to serious stages. Our office utilizes some of the latest techniques to provide you with the most effective and comfortable gum treatment possible.
Oral cancer is responsible for more than 8000 deaths each year, so catching this disease in its earliest stages is crucial. Oral cancer does not exhibit obvious symptoms early on – therefore, routine checkups that include oral cancer screenings are the best way to identify any abnormalities as soon as possible. The oral cancer screenings our dentists perform are quick and painless, using some of the latest diagnostic tools to detect areas of soft tissue in the mouth that are potentially cancerous.
Restorative
Not all inlays and onlays are created equal, and some fillings may be hiding mercury or BPA. BPA, or bisphenol A, is a chemical often found in plastic bags and metal containers that is believed to cause adverse health effects even at low levels of exposure. At our practice, we utilize BPA and metal-free white ceramic fillings that are designed to be as durable and safe as possible while also optimizing the cosmetic appearance of your smile.
This unique tooth-coloured composite resin can correct a number of aesthetic concerns, including minor gaps between teeth, dental decay, stains, and more with just a simple and speedy application of bonding material. If you're dissatisfied with the colour and/or shape of your teeth but aren't ready for veneers or crowns, cosmetic bonding may be able to help achieve your desired goals
A multi-modality approach, Total Smile Makeovers from our practice are customized to suit your unique anatomic needs and aesthetic goals. If you're considering enhancing the appearance of your smile, our dental professionals will examine your areas of concern and discuss your cosmetic desires before developing a personalized, multiple step treatment plan utilizing the services you most want. During your initial consultation, we will recommend the procedures that can maximize your aesthetic results and help to give you the smile of your dreams.
Dental implants have proven to be one of the most significant advances in the history of restorative dentistry, helping people replace one or more missing teeth with results that look and feel natural. These treatments can restore both the form and function of the teeth, while avoiding many of the problems that can be associated with more traditional methods of tooth replacement.
Cosmetic
With porcelain veneers or Lumineers®, you can improve the appearance of stains, chips, cracks, gaps, and other issues with natural-looking, long-lasting results. These popular procedures can ultimately allow you to showcase a more beautiful and uniform smile.
We offer IPS e.max® restorations for crowns, veneers, and bridges. The enhanced ceramic material is designed to be stronger, longer-lasting, and more durable than traditional ceramic, reducing the risk of chipping or breaking. Furthermore, the translucent, natural-looking appearance of IPS e.max® restorations can offer you the most aesthetically appealing results possible.
Stains and discolouration can have a dramatic impact on your appearance as well as your confidence. As a result, teeth whitening has become one of our most requested cosmetic dentistry procedures. Using a progressive, chemically-activated whitening gel, Opalescence® Boost allows individuals to have teeth that are several shades lighter in as little as an hour! In addition,
Gum contouring, also known as gum reshaping, can reduce excess gum tissue that may be causing a "gummy smile". Our team can use an advanced laser designed to remove extra soft tissue to improve balance and symmetry between your gums and teeth. This procedure can ultimately make your smile look more even and healthy.
In-House DentaL laboratory
Lane Ends Dental Practice features a highly-advanced in-house dental lab, where our dentists have hand-picked and trained their own Master Dental Technician who is dedicated to the meticulous standards of our practice. With our dentists' input, each crown, veneer, bridge, inlay, Onlay, night guard, athletic sports guard and cosmetic dentures can be customised exactly, on the spot, with no guesswork or waiting. Since everything is done in-house, this is an extra convenience we extend to our cosmetic dentistry and restorative dentistry patients in order to save them time.