Dentist in Preston, Devoted to a Lifetime of Sound Oral Health
For more than 23 years, cosmetic dentists, Dr. Kaviani and Dr. Tehranian have been creating beautiful smiles for patients just like you. We have been providing the residents of Lancashire an enjoyable, rewarding dentistry experience with a patient-centred, customised approach. With advanced knowledge, techniques, and materials, we have today the ability to approach smile design cases in a variety of ways. Often reliant upon culturally-based philosophies and ideologies, the way in which cases are handled depends greatly on individual requirements.
Time and expense are two main factors that you must consider when seeking cosmetic dental treatment. Although it may be tempting to opt for shortcuts and bargains, remember the old saying, " you get what you pay for " The best cosmetic dentistry result requires a highly personalised artistic approach and thus typically is neither offered at discount prices nor covered by any insurance.
Our Commitment To Dentistry
Our Cosmetic Dental team is a group of outstanding professionals who are focused on the needs of our patients by providing exceptional contemporary dental care.  With our experienced dental health professionals using advanced technology and proven procedures , you can rest assured that you are always in the safe and capable hands of cosmetic dentists who are completely dedicated to your general and dental well-being.
MEET THE TEAM TO CARE FOR YOU AND YOUR SMILE
World-Class Smiles Guaranteed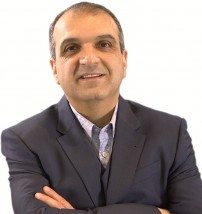 Dr Pahlbod Tehranian
    Cosmetic Dentist  ( GDC; 70435 )
Dr. Tehranian has devoted his career to caring for the health and beauty of his patients' smiles. With degrees, certifications, and accolades from more than 10 different educational institutions and universities. He has accumulated a wealth of experience during his international career. He has had the privilege of being personally trained by some of the world's most prominent Implant and cosmetic experts in Switzerland, USA, Germany, France , Portugal and Austria. Dr. Tehranian currently serves as an active member of the American Academy of Cosmetic Dentistry  ( AACD )and the International Congress of Oral implantologists ( ICOI ).
Dr. Haide Kaviani
Cosmetic Dentist ( GDC; 71455  )
Dr. Kaviani is a premier cosmetic dentist. Her unique combination of dental expertise and artistry enables her to create stunning, healthy smiles for her patients. Whether you are seeking a complete smile makeover or discreet enhancements he can give you the smile you've always wanted. Her education at Karolinska research centre in Sweden and a three years Master class in Dental implants from Warwick medical university enable her to provide some of the best unique smiles.  She is currently graduating from Kois research centre in Seattle after completing a 3 year course in advanced full mouth reconstruction.
OUR 5 STAR PATIENT REVIEWS

Me and my family use Lane Ends Dentist, it's a very friendly and extremely professional dentist. The building is very modern and all the staff are top notch. We wouldn't… read more use anyone else. like everything in life you get what you pay for.
Great job keep the good work 😊


Friendly and Professional. As a dental-phobe this is the only dental practice I have ever been to where I feel comfortable. From welcome to treatment everything is relaxed and gentle…. read more I am always made to feel at ease and that I am in safe and knowledgeable hands. I would recommend the practice without hesitation and have already done so to friends. It doesn't even smell like a dentists!


I found the experience very efficient. Extremely personalised and the staff looked out for my dignity in a very professional manner. The nature of my treatment could have compromised… read more my dignity but I never experienced it. Thank you Lane ends practice. I am over the moon with my result. Regards, Sue Phillips. 😀


Had an extraction today of a large broken molar at the very back of my upper jaw.
I was worried as I have heard other people have had lots of problems… read more at other dentists with similar extraction!
Mine was a very pleasant experience. I am so glad I choose this dental practice they are extremely professional and also very nice.
I highly recommend this practice to anyone.


Checkup time again with both dentist and hygienist.
Once again treatment second to none and a pleasure to visit the practice.
All the staff are pleasant and welcoming and put you at… read more ease.


I can not fault this Practice, Its 5 Star!!! Dare I say it I actually look forward to going to the dentist, unlike I used to in my… read more last practice. Recently I have had around 4 filling re-done and did not feel a thing, I was made to feel comfortable throughout and everything was explained to me. My Hygienist (Colin) is a star and I always feel top of the world once I have an appointment with him. Dr Tehranian is so cheery and always explains things to me once I have had my check up. Then there is the receptionist Yvonne, she is always smiling and so helpful with any questions I ask. If anyone is looking for a practice that treats you well and makes you feel at ease especially if your a Wuss like me in the dentist chair then come to this practice they are amazing.

Review from husband Jonathon Hunt

Highly professional team who have looked after me and continue to do so with all aspects of my dental treatment.
I have a good relationship with Dr… read more Kaviani who always goes the extra mile and looks after me so well along with Yvonne and the rest of her friendly and excellent team.
Keep up the fantastic work.


I have been going to lane ends dentist for a few years now. Best ever. I had a bad phobia of dentist until I came here. So caring and understanding… read more from all the staff and they have become my friends.i have lovely teeth now thanks to all of you xx


From my first visit at this dental practice I have always been treated with care and compasion by all members of staff . They are totally professional and understanding …. read more I can totally recommend them for all dental services. Every aspect of treatment is explained and fully coordinated by Yvonne and carried out by a lovely team . Thank you


I had my first consultation today at Lane Ends Dental Practice. I was very nervous as I hadn't been to the dentist in years but I needn't have worried. I… read more was put at ease in the way everything was explained to me in terms of a treatment plan that suited my budget. Even I could understand it. Clear and informative. I will actually look forward to going to the Dentist from now on! Thank you!


I would highly recommend this practice from first appointment with Yvonne and with the dentist and X-rays a full assessment after coming from another dentist practice who had… read more left me with problems and pain they assured me and gave me a plan of how to sort things out they spent so much time with me not rushed so now I feel much happier about getting started on my treatment


Lane Ends Dental Practice have provided my family, including my 3 young boys, excellent care and treatment. All staff from receptionists to dentists are very friendly and professional. A special… read more mention to the brilliant Hannah for always taking a minute to see my boys during treatment, thank you!


Great group of professional and caring people , have had superb service , wouldn't dream of going elsewhere , more expensive than other dentists in Lancashire , but now… read more I can see why! , They are simply the best , not just in dentistry , but also in customer care