Smile Design refers to the customised combination of cosmetic dentistry services to achieve your smile goals. At Lane Ends Dental Practice , we have streamlined and digitalised the makeover. The smile design method is a highly technical process that requires great skill and experience to achieve a natural result.
Digital smile design is an exciting new concept in dental technology that we offer to our patients. Whether you have crooked, chipped, cracked, discoloured, or misaligned teeth, our services will let you choose and view your new smile before any treatment is commenced.
Over the course of several appointments, we will make your perfect smile a reality using a broad range of treatments and our years of expertise in cosmetic dentistry.
Factors such as tooth colour, alignment, and proportion will be considered when determining which treatments are appropriate for you.
Experienced cosmetic dentist; Dr. Kaviani  will examine each of these features, and will review your unique needs. Common concerns for people who wish to undergo a smile design include discolouration, misalignment, and missing teeth.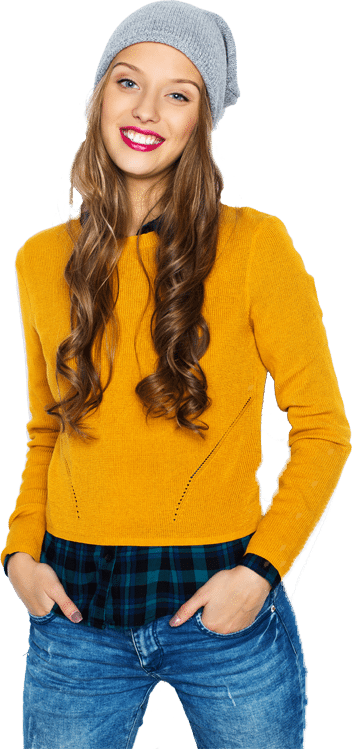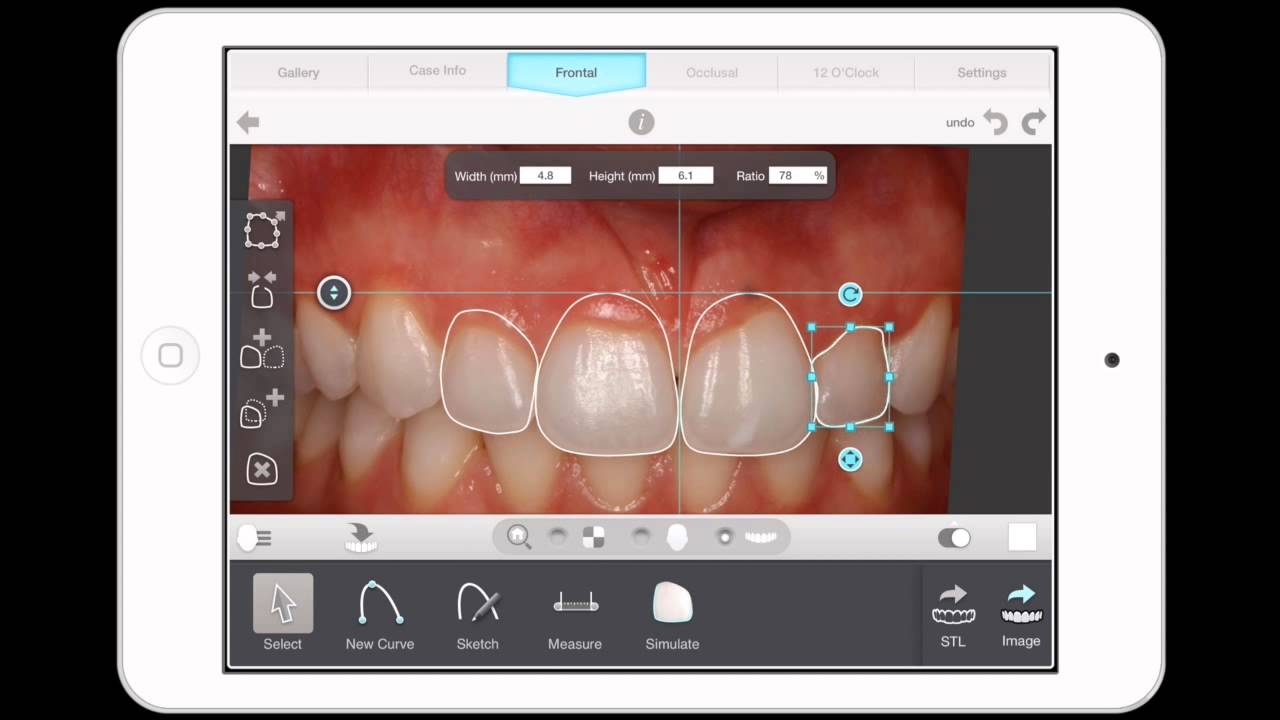 After your Smile consultation, we will study the photographs, X-rays, and digital analysis of your teeth in order to come up with an appropriate treatment plan that fits your needs. At your follow up appointment, we will share the plan with you, discuss the cost of the procedures, and present computer-generated images of your new teeth.
So, whether you have crooked, chipped, cracked or discoloured teeth, the digital smile design service will let you choose your new smile before any of the work is done.
We believe that it's crucial for our patients to be able to express themselves in life without feeling self-conscious. We know that there are proven links between people holding back when they smile and depression.
With advances in technology like Digital Smile Design and new ways of cosmetic dentistry, there is nothing stopping you getting the smile you've always wanted. If you are satisfied with your individualised cosmetic dentistry plan, we will then schedule your treatment.
Principles Of Digital Smile Design
1-Enhanced Digital Photography – The beginning of designing your smile starts with great photos of you as you are now.
2-Video Analysis – Studies have shown that lip movements in natural speech are very different to those in a posed smile. We often don't see ourselves as others do so a short video clip helps us to see how your smile relates to your face in normal speech.
3-Smile Design Analysis – Designing changes to your smile we begin with the end in mind. We combine this knowledge with all the wonders of modern dentistry to find a solution that works from an aesthetic perspective, as well as biologically. This is then translated to our team of ceramists, dental technicians and specialists who can advise on all aspects as required and contribute to the blueprint of your smile.
4-Test Drive –It lets you (and us) preview how your final smile will look. At this stage, decisions can be made about tooth length, shape and colour.
5-Final Preparation Design – Final smile designs are agreed, and you are informed how much your treatment will cost and how long it will take to complete. You will also be given any relevant information with regards to preparations.
6-Predictable Results – Using Digital Smile Design , when treatment is complete we will capture photography and video, but this time, you won't stop smiling!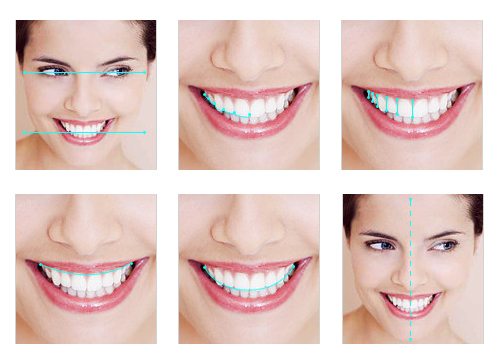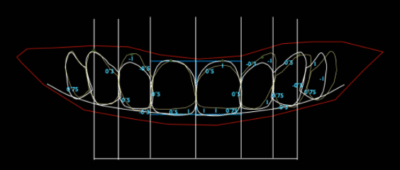 Facial Driven Smile Design
No two faces are alike. Every expression is different. Digital Smile Design is a completely personalised experience for each patient. Facial features will help us understand the symmetry of the face and the harmony of each smile. We can design a smile frame that will provide guidance to tooth position, shape, and colour.
The patient's facial features drive the digital models and simulation. The smile design is focused on bringing symmetry and beauty to the smile by guiding tooth position and adjusting tooth shape and colour to fit the facial features.
If you are interested in learning how you can utilise our cosmetic dentistry expertise and benefit from a custom smile makeover, with Digital Smile Design technology, please contact our patient care coordinator on  tel; 01772 - 726932  to arrange a consultation with Dr. Kaviani .
You may be amazed at what a smile makeover can do, and we encourage you to review the before-and-after photos of some of our cosmetic dentistry patients