If you are missing a single tooth, a tooth implant and a crown can replace it. A single dental implant replaces both the lost natural tooth and its root. Single dental implant is the ideal option for people in good general oral health who have lost a tooth or teeth due to periodontal disease, an injury, or some other reason. Under proper conditions, and with diligent patient maintenance, a tooth implant can last a lifetime. these implants are intimately connected with the gum tissues and underlying bone in the mouth.
Dental Implants Planning – Cone Beam 3D X-Ray Technology
CT scans coupled with state of the art 3D software signifies a remarkable leap forward in Dental Implant treatment planning. Prior to this combination, implants had to be planned with a 2-dimensional x-ray, leaving out the most important factors in both the predictability (bone density and bone width) and safety (3D relationship of the implants and nerves).
Now, with the exciting Cone Beam technology, a quick 7 seconds scan is immediately available for viewing the anatomy in true 3D, allowing us to do "virtual surgery" on your jaw, placing the correct size implant into the ideal location for you. With older, less precise imaging modalities, it is not uncommon to have unexpected changes due to bone grafts or sinus grafts, or poor aesthetic outcomes due to less than ideal placement.
What this new technology means to you is quick insertion of implants into the precise position with no "guesswork" during your treatment. Prior to your insertion procedure, you will be shown your case, and see exactly what will be placed and where. There will be no surprises!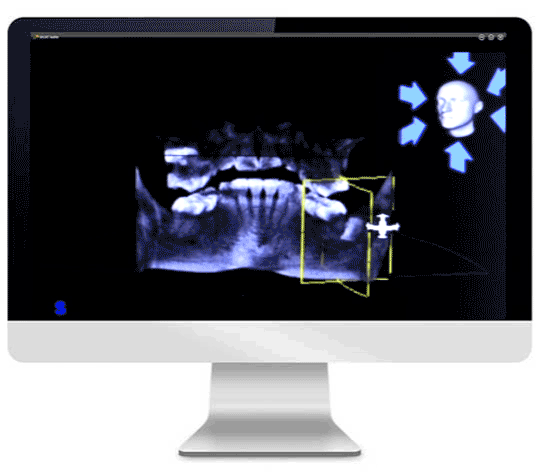 Dental Implants Prevent Bone Loss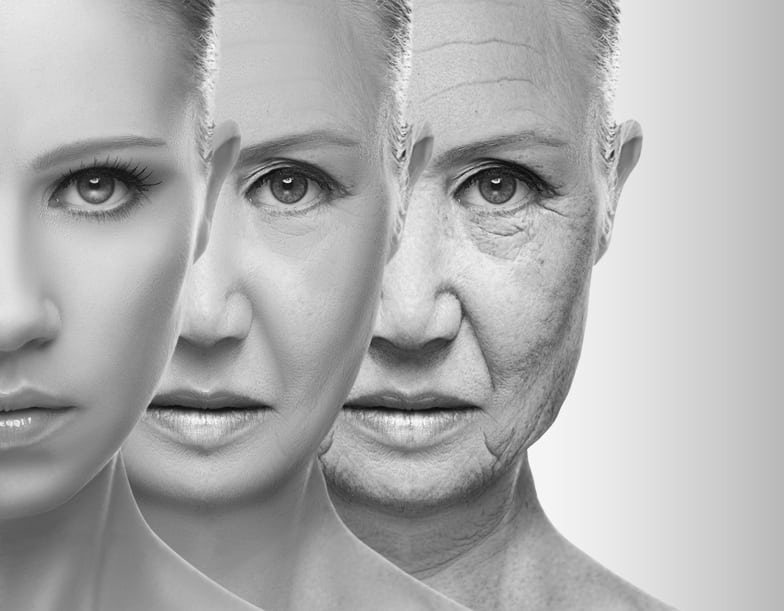 When a tooth is lost, the jawbone where the tooth once was quickly beginning to collapse. In order to keep growing and multiplying, bone cells require the stimulation of biting forces applied to the tooth roots during daily eating.  Without this healthy stimulation or "exercise", the bone simply disappears. This loss of bone is most noticeable immediately after the tooth is removed but continues throughout your lifetime.
Patients who are missing one or many teeth will lose the bone in their jaw unless the missing teeth are replaced with dental implants.  Missing teeth (and the progression of bone loss that go with it) will affect speech, chewing ability and facial appearance.  It can also lead to improper fit of dentures.
Implants promote bone stability by transmitting stimulating biting forces to the bone while chewing.  In this way, implants prevent the progressive loss of bone that occurs when teeth are lost. Dental implants are the healthiest, most natural, long-term tooth replacement solution.  Implants are the only proven way to prevent bone loss after the natural teeth have been extracted!  And, implants function and feel exactly like healthy, natural teeth!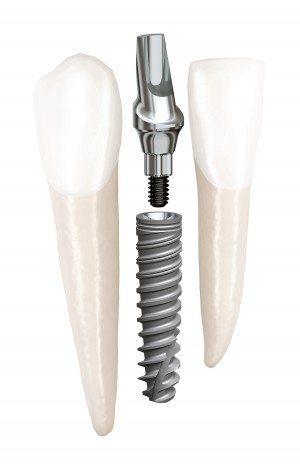 Dental Implants treatment , Risk Or Opportunity
A tooth Implant is placed in the jawbone through a minor surgical procedure , under a local anaesthetic, just like in most everyday dental treatments. Long-term studies show that success rates reach 95% However, Dental implants failure or partial absorption may stem from several reasons, for example, a patient's health condition that may contra-indicate tooth implant placement, lack of cooperation from the patient, drug abuse, poor oral hygiene, emotional problems, chronic alcoholism, and problems related to the quality and density of the bone.
Our experienced implant dentists will evaluate your needs during an initial consultation and talk with you about your options. For most patients, dental implant procedures have extraordinary success rates and significantly improve form and function of the teeth with permanent results.
Exceptional Implant Dentist in Preston Partnering with You
Dental Implant Candidates
If you are considering dental implants, the following information can help you get a better idea of the criterias necessary for the procedure. Candidates for dental implants include:
Patients who are missing a single tooth or multiple teeth
Patients who are looking for a permanent alternative to dentures
Patients who have adequate jawbone density to accommodate the implant
Patients who do not have certain conditions or diseases, such as uncontrolled diabetes, which may affect proper healing after implant placement
For many patients who may not be candidates for a full dental implant procedure, there are a variety of alternatives – including Implant dentures  , Swiss dentures , and Dental bridges – that can provide excellent results. During your initial implant consultation, our cosmetic dentist will talk with you about your missing teeth options and determine which treatment may be best for your needs.
Single Dental Implants Cost
Your Care is Our Specialty - Expert Implant dentistry in a caring and relaxing environment.
Bone Grafting
Bone grafting - Front Tooth £600
Bone grafting - Back Tooth £500
Autogenous Bone Grafting £1000
Single Dental Implant
Ceramic Implant Abutment £400
Ceramic Implant crown £900
Socket Preservation
Non-traumatic tooth extraction £250
extraction socket grafting £450
Immediate extraction at Implant surgery £350