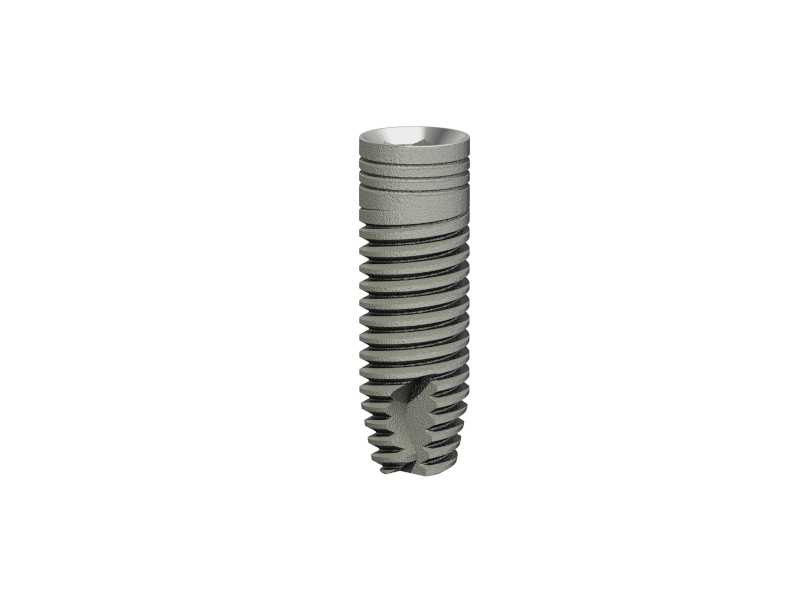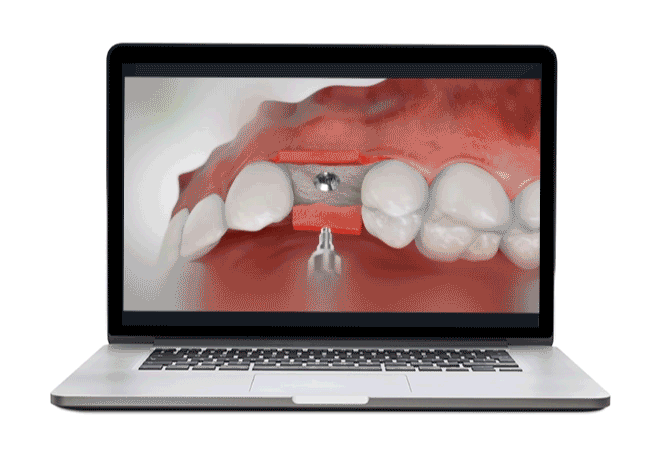 Life- Changing Dental Implants in Preston
You have probably met someone with Dental implants and didn't even know it. Completely natural looking, Tooth Implants have saved thousands of beautiful smiles.  They have proven to be one of the most revolutionary advances in modern dentistry. With dental implants, you can replace missing teeth with results that look, act, and feel like natural teeth. Unlike traditional dentures, dental implants are designed to become a permanent part of your mouth – there is no possibility of slippage or movement along the gums. Each implant is custom-designed to improve both the form and function of your teeth with natural-looking results.
Dental Implants are , One of the most important developments in modern cosmetic dentistry has been the ability to replace missing teeth using titanium posts placed directly into the jaw bone.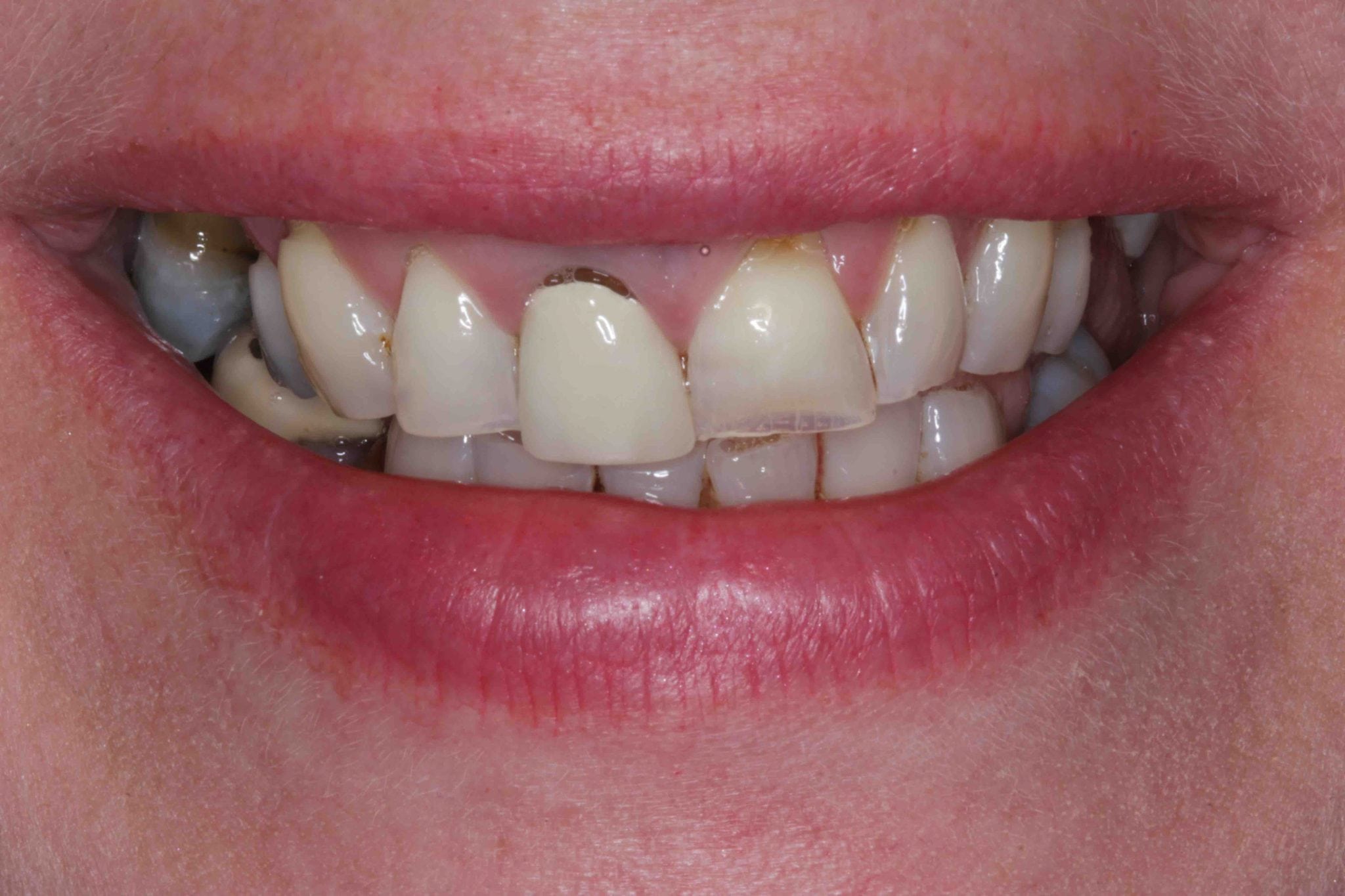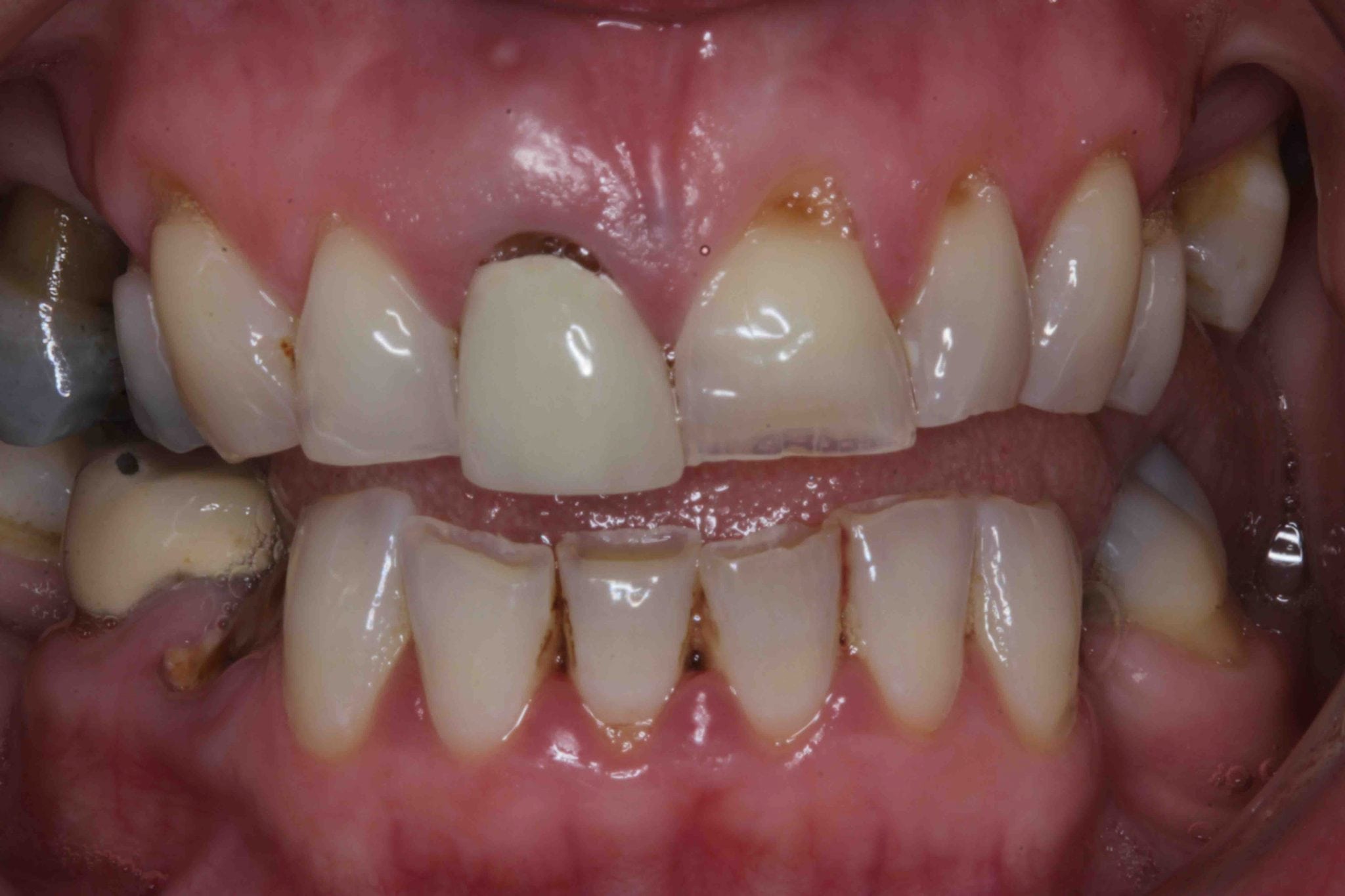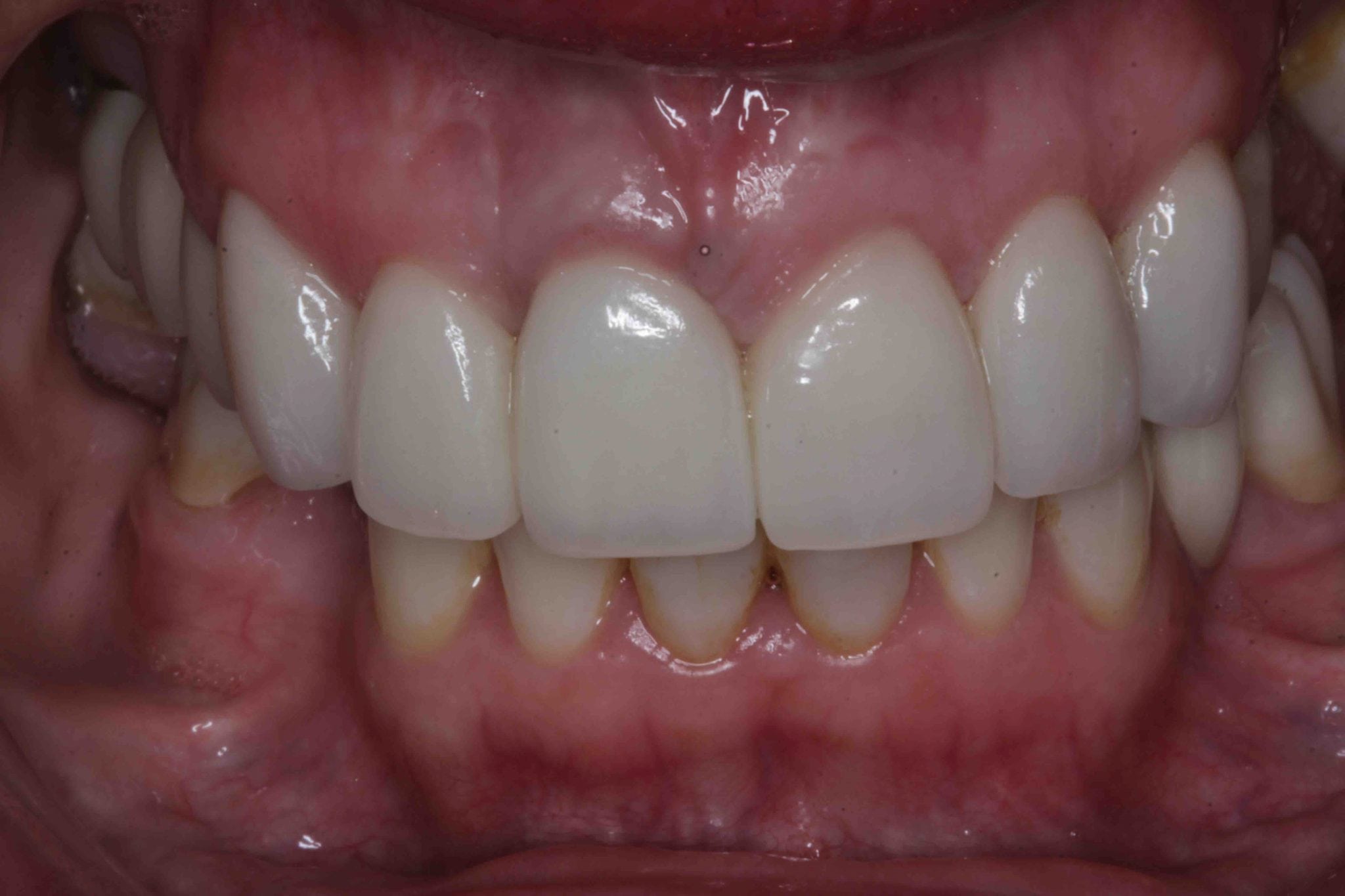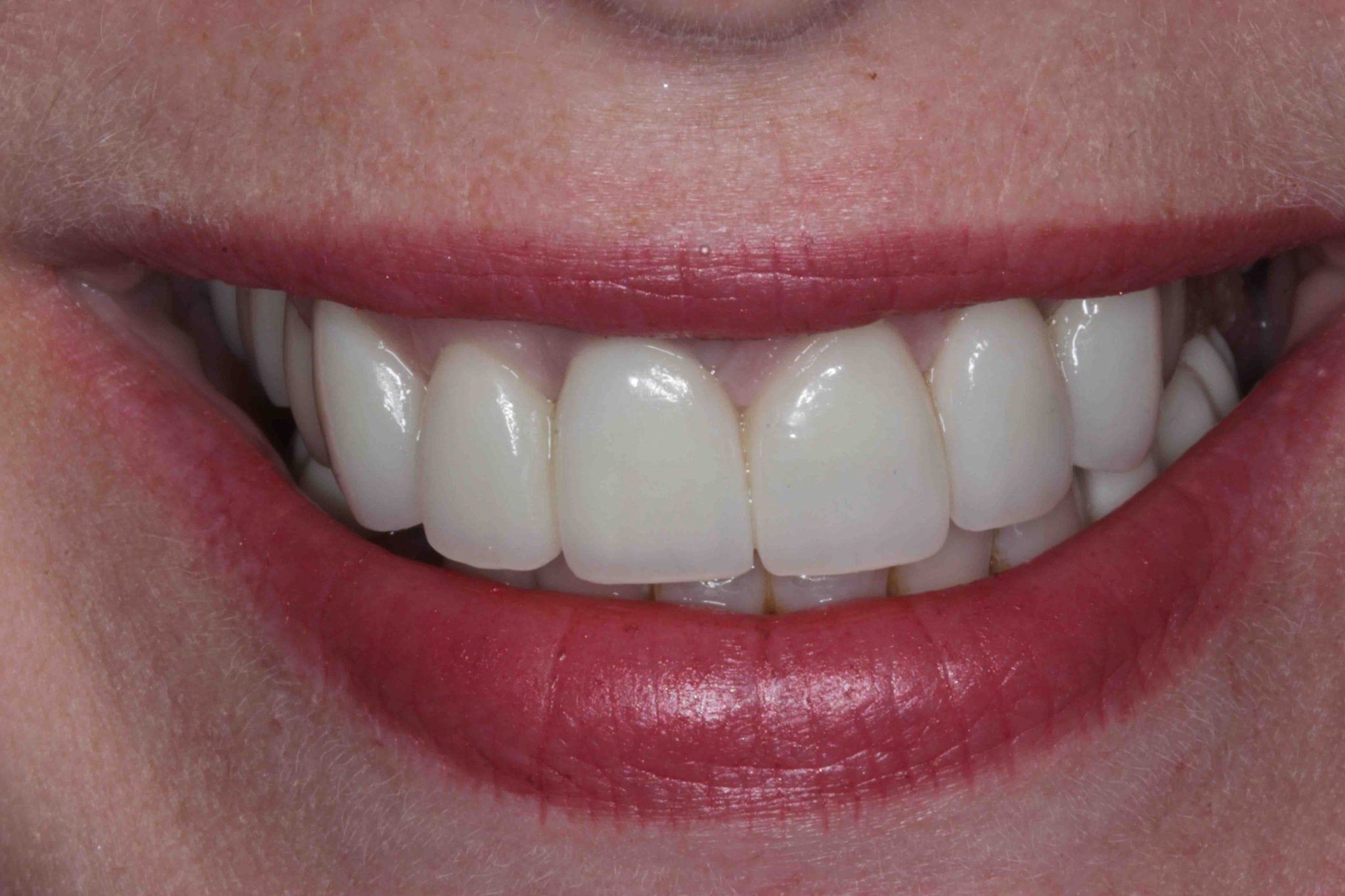 Dental Implant Before and After    Problem; severely worn down and damaged dentition with uneven gum line and fractured upper front tooth ( upper central incisor with black line above the existing crown , where the tooth has cracked ).   Solution; Full Mouth rehabilitation with the removal of cracked front tooth and replacement with a single ceramic dental implant for the optimum aesthetics and provision of thin ceramic crowns on the adjacent teeth. 
Benefits of Dental Implants
No maintenance required other than routine oral cleaning habits
Permanent alternative to dentures
Can improve biting, chewing, and speaking
No slippage
No need to grind down adjacent teeth to accommodate a dental bridge
Improves appearance of the teeth with results that look natural
Feels like your natural tooth
Why Choose Lane Ends Dental Practice for Dental Implants ?
Teeth in a Day is a treatment that is sometimes called Smile in a Day and it is a technique to replace missing teeth or to stabilise loose dentures in just a single day. This treatment ensures you can leave our dental practice with beautiful new teeth on the very same day.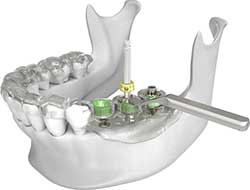 Treatment is planned well in advanced using state-of-the-art diagnostic 3D imaging CT Scan.
No discomfort after treatment and no need to wear uncomfortable dentures while dental implants heal.
People using this treatment have seen an immediate benefit in their quality of life and are able to chew and smile comfortably which can considerably boost self-esteem and self-confidence.
All-on-Four is a highly affordable solution for anyone wishing to replace their denture with a fixed arch of teeth. With All-on-Four, just four dental implants are required to secure a complete arch of lower teeth, while six dental implants are generally needed to secure a full arch of upper teeth.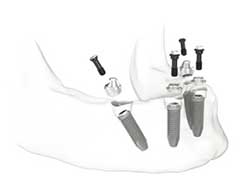 This treatment is extremely technique sensitive and Dr. Tehranian takes a great deal of care in planning the implant placement before surgery proceeds. It is necessary to take dental x-rays and a CT scan to plan the exact position of each implant.
The huge advantage of having this treatment is that it maximises the use of the jawbone in an area where it is stronger and thicker as the implants are placed towards the front of the mouth rather than being located evenly across the whole arch.
With the dental implants in an hour you will receive treatment that used to take months to complete in approximately one hour. It is a very good dental implant procedure in Preston for anyone who has lost of all their teeth in either their upper or lower jaw, or in both jaws. You will leave our dental surgery with your permanent teeth that are fully functional and look highly aesthetic.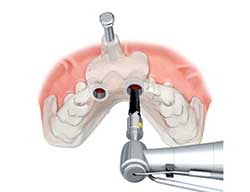 Actual procedure is generally incision free so there is no need for stitches
Implant procedure carried out under just local anaesthetic
Minimal swelling, you will return to work, everyday life the very next day
We use your current denture as a template ensuring you will never be without teeth
We use computer guided dental implant surgery to position the dental implants, so treatment is a complete success
A single tooth dental implant is an ideal choice for replacing a missing tooth. Treatment is very straightforward, appointment to place the dental implant is typically quite short. Even though only a single tooth is being replaced, Dr. Tehranian will need to carry out the same diagnostic tests.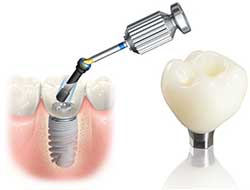 Temporary tooth to be worn while the implant heals.
This treatment can be more cost-effective than choosing a bridge
Ideal choice for replacing a missing tooth.
Surgery can be carried out under local anaesthetic
Multiple teeth dental implants can be used to support quite large bridges. Where multiple teeth are missing in the same location, two or more dental implants can be used to support a bridge, making it an economical long-term solution for replacing multiple missing teeth.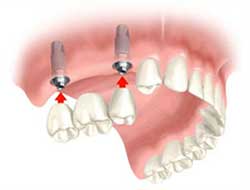 Process takes between three and six months.
We provide you with a temporary restoration, so you can eat and talk normally.
Very reliable way to replace missing teeth and are good for getting rid of loose and uncomfortable partial dentures.
Must be adequate room for the dental laboratory to fabricate the bridge so it can function correctly.
Full mouth dental implants are used to restore the entire upper or lower arch of teeth in one complete bridge. It is possible to have a bridge to replace 10 or 12 teeth using multiple dental implants for support. This type of restoration is either screwed or cemented in place.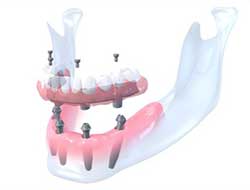 The implant surgery is planned beforehand using computer guided surgery.
Custom-made template or stent will ensure the implants are inserted into precisely the right positions and are covered up with healing caps.
 Ideal for anyone who currently wears full dentures or who is facing complete tooth loss.
Full arch bridge can be made from a number of different materials including zirconia. It's an entirely metal free, tooth coloured material, incredibly strong and lifelike.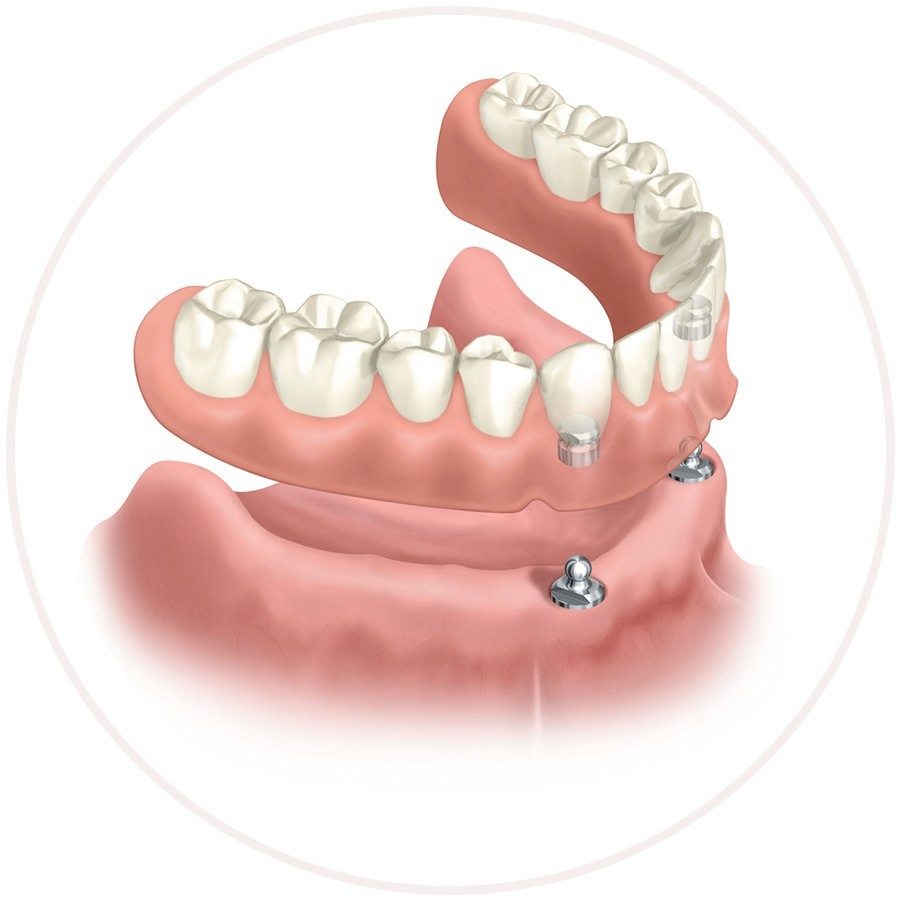 If you have lost an entire arch of teeth (bottom), or are soon to have your remaining teeth removed because they are too unhealthy to save, you may be able to replace them with fixed dentures supported by dental implants.
The number of required dental implants varies because each individual has unique conditions: Depending on the volume and density of the bone in your jaw, you will need as few as two implants or as many as six for your new implant dentures to function as well as a set of healthy teeth.
Cosmetic Dentistry and Dental Implants
The experience and skill of a cosmetic dentist is extremely important to the process of placing and restoring dental implants. Once the implant itself has been placed and it has become a part of your teeth, Dr. Tehranian will have a crown created that is custom-designed for the best look and feel possible. Our cosmetic dentist involved in your dental implants process will work closely together ,to ensure that you attain optimal results from the first stage to the last.