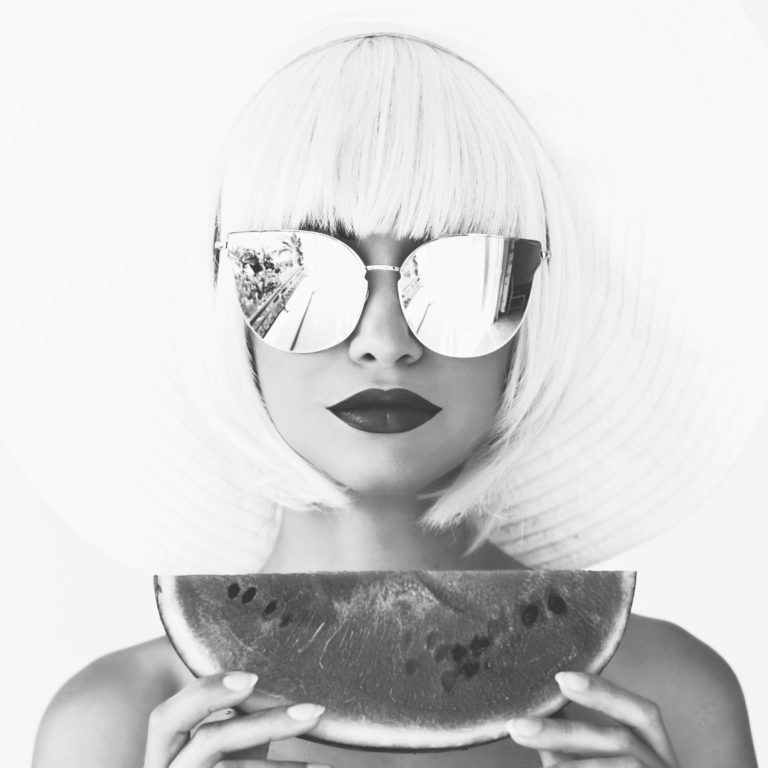 5 STAR Dentist Reviews
Smile is our Chosen Field of Expertise; our Life's Work
At Lane Ends Dental Practice, we believe in developing a personal relationship with our patients, providing an exceptional level of patient care. Our cosmetic dentists and the entire dental team pledge to dedicate extra time with each patient to provide personal care and discuss questions or concerns they may have. We are dedicated to developing a personal relationship with you and making you feel like a part of our family so your visit is as comfortable and relaxing as possible.
Majority of new patients at our dental practice come from recommendations of our current patients which is the very best referral we can have! It's extremely pleasing to know that our patients are happy and confident enough to refer their family and friends to us. We also take referrals from many dentists for complicated and advanced dentistry.
That means that we regularly ask for our patients' feedback to ensure that we continue to deliver on our promises. Here's what some of our patients have to say about us. If you would like to let us know how we are doing, please feel free to send us your thoughts.
Lane Ends Dental Practice
5.0
Stars - Based on
175
User Reviews
Having always having a fear of dentists a friend recommended I try Lane Ends Dental practice. The kindness shown by all the staff was incredible.I had appointments (approx 12 )... read more spread over two months and after my first consultation with Dr. Tehranian all my fears disappeared. I cannot rate this practice highly enough. read less

Wendy Power

5/17/2018

I am very happy with the consistently excellent service provided by Lane Ends Dental Practice. I usually visit twice a year as I subscribe to their program which offers... read more a check-up and hygienist appointment every 6 months for a reasonable monthly fee. The practice is very welcoming with a friendly atmosphere. All staff members go out of their way to make you feel comfortable and you truly feel you are a valued customer. I highly recommend this practice to anyone, especially those who are nervous or have anxiety about visiting the dentist. read less

Teya West

9/13/2017

I've been a client at Lane Ends Dental Practice for a number of years, having had various treatments such as an implant, veneers and fillings I can honestly say the... read more service and treatment offered to me has been exceptional. Everyone on the team is so friendly and helpful, nothing is ever to much trouble, I'm always greeted with big smiles. To say they are perfectionist would be an understatement.. they really do take pride in the work that's done and it shows. I now have the most amazing smile, which has given me so much confidence and enriched my life. Thank you to all the team ;0) read less

belinda tolenaar

4/14/2018

I have been using this practice for my dental care for a number of years and the service has always been exceptional. All staff are polite and attentive and... read more make you feel like a valued customer. Treatments are always pain-free and carefully performed and I feel assured that my dental health is in safe hands. A special mention to Hannah who recently carried out a repair to a broken tooth for me and did an outstanding job. The procedure was pain free and completed smoothly - the tooth feels as good as new. This Dental Practice comes highly recommended. read less

Steve Stow

11/05/2017

Firstly can I start by saying i am terrified of the dentist and had not been for many years.so when i finally plucked up the courage to go, I choose... read more Lane ends dental practice. I have to say they were great very gentle and caring which put me at ease. all the treatment I needed was explained thoroughly through out my first consultation. They are a great team and made me feel very comfortable. I would definitely recommend them 100% if like me you are a nervous patient. read less

tracey wilson

11/16/2017

have been with the practice 15 years after having both NHS & private dentists. The practice is excellent with highly trained & professional staff. I am just about to undergo... read more a second implant. The previous implant is now 10 years old & still very healthy. I believe my teeth & gums have been saved by the work undertaken at the practice. They all do a fantastic job. read less

Carole Hind

9/28/2017

The best dental surgery around! I have been coming here since I decided I wanted veneers. The gave me a consulation walking me through the costings and the timeframes of... read more what was going to be done at all stages of me having my work done. I eventually decided to have my work done here as it felt more welcoming than any other dental surgery I went into, and I have never looked back. From the second you walk in you are greeted by a smile, all the work is top notch, and the aftercare is the best I have seen anywhere. I recommend Lane Ends to everyone I know, and I would do the same to anyone that reads this. read less

Mark Scott

2/13/2018

Had an extraction today of a large broken molar at the very back of my upper jaw.I was worried as I have heard other people have had lots of problems... read more at other dentists with similar extraction!Mine was a very pleasant experience. I am so glad I choose this dental practice they are extremely professional and also very nice. I highly recommend this practice to anyone. read less

Amanda Robbins

8/11/2017

Wonderful practice - amazing service, helpful staff and family friendly atmosphere. As a busy working Mum, the flexibilty of late afternoon family appointments and the text reminder service really... read more help with the work/school balance. Both my daughter (aged 6) and son (aged 4) genuinely look forward to going to the dentist and chatting with the team and always leave with a big smile on their faces. I would highly recommend to both individuals and working parents with families. read less

Helen Wroe

6/04/2018

Having a lifetime fear of dentists due to years of painful fillings, finding this practice was brilliant. The entire staff are extremely professional from the moment you enter. It gets... read more better; complex fillings are brilliant and even the recent removal of a wisdom tooth was quick and totally painless. Colin ensures your teeth are given a good clean and brush-up every six months. Highly recommended. read less

ian robson

12/01/2017

I have been going to 'lane ends dental practice' for many years and I would highly recommend it to anyone. All the staff are both professional and friendly, and... read more a warm welcome always awaits you. I have had much treatment over the years which includes, fillings, a tooth extraction and lots of check-ups and hygienist appointments. The thing that pleases me most is the thoroughness of the service; from making sure your teeth are looked after to leaving the practice gleaming white. I never thought I would ever say that I actually enjoy my visits to the dentist, but I really do. May it long continue ! read less

Paul Barker

10/04/2017

I have been a patient at the Lane Ends Dental Practice for over 11 years and the service provided by the team is, from the perspective of a patient, delivered... read more to a very high standard. I attend six monthly check-ups as I subscribe to their monthly dental plan which provides for a dental check-up and hygienist appointment for a reasonable monthly fee. I am 64 years of age and without doubt the practice is the most friendliest and welcoming dental practice I have ever encountered. Dr Tehranian is a superb practitioner, exceptionally thorough, and goes the extra mile to ensure that you fully understand the options available should you need remedial or emergency treatment. My dental hygiene appointments are undertaken by Colin Clarke whose 'chair side' manner is friendly, relaxing, and informative about holistic dental care. On the odd occasion I have needed emergency treatment my experience is that I have always been assessed and temporarily treated on the same day that I make contact with the practice - the issue finally resolved by a further appointment within 48 working hours. I cannot recommend this practice highly enough and I am certain for those who are nervous, anxious, or have had previous negative experiences with dental practices then, like me, they will find the Lane Ends Dental Practice exceptionally welcoming, reassuring and highly professional. read less

Pj X

1/08/2018

I have been going to Lane Ends Dental Practice for many years and find the care and preventative treatment they offer is exceptional. Regular half yearly hygienist visits ensure my... read more teeth and oral health is kept to high standard and avoids potential problems arising. Colin is great and the team overall are friendly and professional. I would highly recommend this practice and highly value the monthly dental plan they offer. read less

David Wallace

12/01/2017

I have recently moved to Lane Ends and I wish I had done it many years ago.The reception staff and Yvonne are so welcoming and friendly.The Dentist is extremely thorough... read more and she made me feel so at ease as I am very nervous.Colin the hygienist is excellent and very gentle.I cannot recommend Lane Ends highly enough. read less

joanne platt

11/10/2017

I have attended Lanes Ends Dental Practice now for several years. From the very beginning the whole experience from consultation, treatment and completion has been unbelievably professional. The staff are... read more both friendly and caring. I have had abscesses, broken teeth, fillings, poor gums and teeth whitening during this time and after my recent visit for a check-up and cleaning, everything is in fine order I am told. I cannot recommend this dentist enough and if you are looking for a dentist in the Preston area, look no further. read less

Helena Mayer

9/18/2017

I have visited Lane Ends Dental Practice for a number of years and have found the staff to be very friendly and professional.The care and treatment I have received over... read more the years has been fantastic. Dr Kaviani always goes that extra mile to give you the best treatment and advice. Hannah the hygienist is also amazing, she always takes pride in making sure you walk out with a gleaming smile. Excellent service! read less

Jagruti Nayee

10/11/2017

I have been attending Lane Ends Dental Practice for many years and can honestly say they are by far the best dental practice I have ever used. The staff are... read more friendly, welcoming and very helpful. Mrs Kaviani is an excellent practitioner and not only is she a perfectionist but is also extremely pain conscious making sure that your dental treatment is completely pain free! My visit to the dentist is like being amongst friends laughing and chatting and certainly not like the scary experiences I had as a child! I cannot recommend this practice highly enough! read less

Marilyn downham

10/31/2017

I can not fault this Practice, Its 5 Star!!! Dare I say it I actually look forward to going to the dentist, unlike I used to in my... read more last practice. Recently I have had around 4 filling re-done and did not feel a thing, I was made to feel comfortable throughout and everything was explained to me. My Hygienist (Colin) is a star and I always feel top of the world once I have an appointment with him. Dr Tehranian is so cheery and always explains things to me once I have had my check up. Then there is the receptionist Yvonne, she is always smiling and so helpful with any questions I ask. If anyone is looking for a practice that treats you well and makes you feel at ease especially if your a Wuss like me in the dentist chair then come to this practice they are amazing. read less

louise foster

7/14/2017

The staff here are brilliant; they always go out of there way to make you feel welcome and relaxed. Dr. Kaviani researched dental treatments for me; I had been subjected... read more to brutal treatment abroad which left me with no back teeth; when she was on holiday or at a conference she mentioned my case to other Dentists and got me help; above the call off duty. Hannah; brilliant! I was told by another dental practice 'my stains' could not be removed...15 minutes after being with Hannah I had pearly whites. I hope she one day qualifies as as a Dentist; no disrespect to any Dentist there but Hannah is brilliant. Colin...always come away with teeth that feel really clean; he also gives good advice. One last thing; my son who is Autistic and finds going to the Dentist 'difficult' actually enjoys going there because they are so kind and gentle. One time; one of the Dental Nurses actually took him for a walk whilst I was being seen too. Yvonne, who brings it all together; shout out to you love. Brilliant place and have never been disappointed or let down. read less

Bernadine Toase

10/02/2017

I have just finished my implants procedures and I have to say that I am delighted with the quality of the service I have received from all of the staff... read more at Lane Ends Dental Practice. I had excellent care throughout the process, and was kept fully informed of the treatment programme throughout. Thank you all very much read less

Jeanette W

3/28/2018

This has been my dentist for many years. I stuck with it both when it went private and when I moved away from the area. The reasoning was simple -... read more all the staff are friendly and caring, from the ladies on reception to the hygienist and the dentists themselves. The service is also first class, including the aftercare read less

Darryll King

4/15/2018

I contacted this practice after experiencing poor dentistry abroad. From my very first visit Dr.Kaviani, Hannah & the rest of the team put me at ease. I felt reassured from... read more the start as their professionalism & friendly atmosphere cannot fail to fill you with confidence. Suffice to say after many months of corrective dentistry I left one very happy customer. Would highly recommend Lane Ends Dental surgery. read less

Julie Clough

1/28/2018

Friendly and Professional. As a dental-phobe this is the only dental practice I have ever been to where I feel comfortable. From welcome to treatment everything is relaxed and gentle.... read more I am always made to feel at ease and that I am in safe and knowledgeable hands. I would recommend the practice without hesitation and have already done so to friends. It doesn't even smell like a dentists! read less

maureenabson

8/18/2017

Having always been conscious of my smile, and my wedding looming next year, I wanted to ensure that I could enjoy the day without the worry of the photographer catching... read more me off guard and smiling without my mouth shut! With this being the case, I was referred to the Lane Ends Dental Practice by a friend, and can now say that after completing the necessary courses of action I can look forward to my wedding day with one less worry!Everyone that I have dealt with at the Practice since first engaging with them have been top drawer, and you really feel like you are in the hands of true experts within the dentistry field. read less

Tom Wyke

10/16/2017

So pleased we found this dental practice a few years ago. The staff are all friendly and helpful. The surgery is bright and cheery and Dr T is the most... read more gentle dentist I have ever known. Colin, the hygienist, is very thorough and determined and does an excellent job. I have no fear of going to the dentist anymore. read less

Christine Robson

9/14/2017

I have been going to the same dentist for over 20 years and hated knowing it was check up time again but after suffering with a cracked tooth I decided... read more to change to Lane Ends- so glad I did. It was actually a pleasant experience undergoing the checks and treatment, very thorough, informative and excellent care and results. I would definitely recommend this dental practice to anyone considering changing dentist. I wish I had changed many years ago read less

Yvonne

4/30/2018

Having been afraid of the dentist for many years I choose lane ends dentist after reading the fantastic reviews it had. I went for my first consultation feeling nervous, as... read more soon as I walked in I was put at ease, everyone was so friendly. I was talked through all the options and prices, a plan was made and at every stage I knew exactly what was happening. The team are absolutely first class and deserve the five stars this practice has. I have just finished my treatment and have a completely different smile than when I first walked in. I'm literally smiling from ear to ear. I will definitely be recommending lane ends dentist to everyone I know, in my opinion they are the best in Preston. Thanks to everyone who has helped me get the smile I never thought I could have. read less

Janice Dennis

3/17/2018

The dentist has never been my favourite place but as soon as you walk into the Lane Ends Dental practice your welcomed with very friendly staff. Who take time to... read more talk to you and ask you how you are they really look after you and put you at ease. All the staff are very passionate and professional at there jobs. The building does not look clinical at all and the atmosphere is totally relaxing. A happy place to visit. read less

Cheryl Eastham

11/01/2017

I actually enjoy visiting the dentist! Dr Tehranian and Colin, the hygienist, always set me at my ease and I can honestly say that I have never felt any... read more pain or discomfort when receiving treatment here. The reception staff and dental nurse are always friendly and welcoming. I can definitely recommend this practice. read less

Julie Goodwin

2/26/2018

Me and my family use Lane Ends Dentist, it's a very friendly and extremely professional dentist. The building is very modern and all the staff are top notch. We wouldn't... read more use anyone else. like everything in life you get what you pay for.Great job keep the good work ? read less

Lee Stevenson

8/19/2017

I found the experience very efficient. Extremely personalised and the staff looked out for my dignity in a very professional manner. The nature of my treatment could have compromised... read more my dignity but I never experienced it. Thank you Lane ends practice. I am over the moon with my result. Regards, Sue Phillips. ? read less

Sue Phillips

8/11/2017

I dread going to the dentist, but everyone at Lane Ends goes out of their way to make the experience a great one.The receptionist is calming and friendly, Colin, the... read more hygienist is friendly and chatty so that it's a pleasant experience (and that's something I never thought I'd say!)The dentist is so gentle and calm and I always leave wondering why I was so nervous about going in the first place! First class service! read less

Joanne Startin

2/23/2018

This is an excellent dental practice. I have been attending for many years and have received first rate dental care. The staff are friendly caring and... read more professional and the dentists and hygienist are very gentle when performing their work. I am also impressed with the modern high tech equipment and procedures used by the practice. read less

Alison Plummer

9/16/2017

I have been using this practice for many years and have always been impressed by the welcoming, friendly atmosphere and the professionalism of all the staff from the receptionists through... read more to the dentists and hygienists themselves. They all help make what is often seen as something to dread, a pleasant experience. I would struggle to find fault and would happily recommend Lane Ends Dental Practice to family and friends. read less

Pete Coughlan

9/08/2017

I've been a registered with Lane Ends Dental Practice for several years and would thoroughly recommend them to anyone who takes their oral health seriously. Unfortunately, like too many... read more others I had a history of negative experiences with previous dentists where I felt uninformed and had absolutely no confidence in my dentist's interest in providing the best care and avoiding unnecessary treatments. As a result, I found visiting the dentists a terrifying and traumatic experience, I had absolutely no trust in the person making the decision whether to use a dental drill in my mouth!Lane Ends has been completely different, I have been made to feel welcome from when I arrive until I leave on every visit, the focus here seems to be providing the best oral care to last the rest of your life, not to ensure unnecessary repeat treatments. I have always felt involved in my own treatment plan and there is a heavy focus on preventive dentistry once any initial problems have been dealt with. My initial treatment was to replace silver amalgam (mercury) fillings which I was highly self-conscious about with natural tooth coloured fillings. I couldn't be more pleased with the results, leaving me with a natural looking smile.More recently I made the decision to have a dental implant to replace a cracked tooth caused in part by a previous amalgam filling, again I am completely satisfied with the results.One thing I will say is you can expect to pay more for private treatment than you may have in the past, particularly if you have previously been registered with an NHS dentist. For me it has been more than worth paying the extra for the treatment I have received and the reassurance that I'm in good hands, after all, you only get one mouth! read less

Peter Heeks

9/13/2017

Completely professional practice in all aspects, from the caring and pleasant reception ladies, to the hygienist and the dentists and dental nurses. This practice ticks all the boxes for a... read more pain free, stress free visit to the dentist. Well done, keep up the good work! read less

Andrea richardson

2/06/2018

Dr Tehranian and Colin, the hygienist, always set me at my ease and I can honestly say that I have never felt any pain or discomfort when receiving treatment... read more here. The reception staff and dental nurses are always friendly and welcoming. I can definitely recommend this practice. read less

Julie Goodwin

3/07/2018

This has been my dental practice for several years and if I ever moved out of the area I would stay with them and travel back for appointments! I... read more have never had anything less than first rate treatment and service. The staff are all wonderful and incredibly helpful no matter what I throw at them. I cannot recommend them highly enough. read less

Gill Clancy

5/15/2018

Fantastic dentists with professional knowledge & great expertise. V.friendly staff behind desk & in the surgery. Clean, modern facilities - you always feel welcome & at ease I recently moved... read more my dentists closer to home but returned here for a superior service. I can't recommend them highly enough! read less

Peter Scott

9/27/2017

Lane ends dental practice is wonderful. After half a century of being hurt, scared & damaged, my fears are now gone. Heidi Kaviani is the most caring of dentists... read more whose delicate skills have saved all my teeth. All Staff, including lovely nurse Hannah, gentle hygienist Colin & super efficient practice manager Yvonne are of the highest calibre &, most importantly,they consider the needs of the patient first. read less

Angela Wysocki

2/27/2018