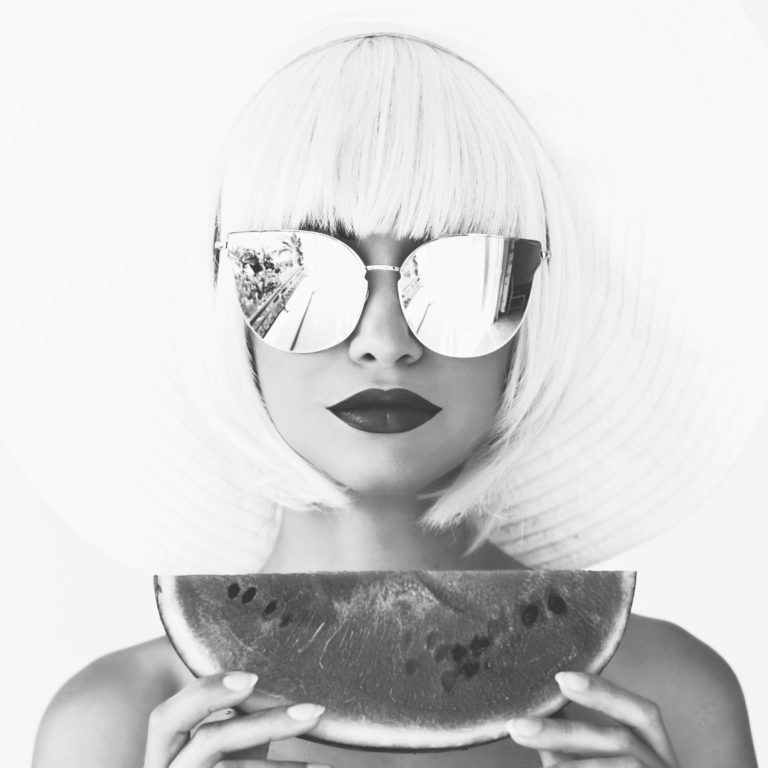 5 STAR Dentist Reviews
Smile is our Chosen Field of Expertise; our Life's Work
At Lane Ends Dental Practice, we believe in developing a personal relationship with our patients, providing an exceptional level of patient care. Our cosmetic dentists and the entire dental team pledge to dedicate extra time with each patient to provide personal care and discuss questions or concerns they may have. We are dedicated to developing a personal relationship with you and making you feel like a part of our family so your visit is as comfortable and relaxing as possible.
Majority of new patients at our dental practice come from recommendations of our current patients which is the very best referral we can have! It's extremely pleasing to know that our patients are happy and confident enough to refer their family and friends to us. We also take referrals from many dentists for complicated and advanced dentistry.
That means that we regularly ask for our patients' feedback to ensure that we continue to deliver on our promises. Here's what some of our patients have to say about us. If you would like to let us know how we are doing, please feel free to send us your thoughts.
I have been going to lane ends dentist for a few years now. Best ever. I had a bad phobia... read more of dentist until I came here. So caring and understanding from all the staff and they have become my friends.i have lovely teeth now thanks to all of you xx

Marie Bayley Sumner

10/28/2016

I would highly recommend this practice from first appointment with Yvonne and with the dentist and X-rays a full assessment... read more after coming from another dentist practice who had left me with problems and pain they assured me and gave me a plan of how to sort things out they spent so much time with me not rushed so now I feel much happier about getting started on my treatment

Wendy Reed

10/26/2016

I came here after a bad experience from my previous dentist and I was very pleased with my treatment. The... read more dentists and dental assistants are all very knowlegable and skilled. I'm very pleased with the results and glad I found such a good dentistry. Highly recommended.

Magda Ozolina

11/13/2017

After wearing braces as a kid I avoided dentists for years - I went to lane Ends expecting to get... read more veneers & within a few months I've a natural healthy smile & a healthier attitude to dentists!

Friendly, happy profession staff!

Doug P Melia

8/07/2017

Fantastic dentist, been a patient at this practice for the best part of 20 years. I have never experienced poor... read more service, it's always 110%, nothing is too much trouble. My elderly mother is also a patient and they accommodate her needs with professionalism at all times. I have no hesitation recommending them to anyone who will listen. 5 stars all the way.

Sam Hall

10/18/2017

Best dentist I have ever been to very friendly and professional, I first went to see Dr Kaviani on the... read more 5/7/17 we discuss what I was looking for and what I want the final result to look like, I have had white filling done which looks natural and currently in the process of having root canal treatment and braces fitted, from the second you walk through the door you are greeted by a lovely lady called Yvonne who is always smiling and answers any questions you may have, the hygienist is also amazing giving you the relevant information and teaching you how to brush your teeth right, when I first came to Lane Ends Dental Practice my gums kept bleeding all the time after seeing the hygienist less than a month later they stopped bleeding, I recently had a tooth extracted by Dr Tehranian that was painless and over in less than 10 seconds unlike my last dental practice which took about 5 minutes pulling with pliers. I would like to thank Dr Kaviani, Dr Tehranian, Yvonne, Rebecca and Colin for giving me the best treatment possible and information going forward, I can't wait to see what the future brings and for people reading this who think their teeth is too far gone think again anything is possible with treatment, diet, care and lifestyle, If you can dream it you can do it.

Rhydian Harle

9/13/2017

I had my first consultation today at Lane Ends Dental Practice. I was very nervous as I hadn't been to... read more the dentist in years but I needn't have worried. I was put at ease in the way everything was explained to me in terms of a treatment plan that suited my budget. Even I could understand it. Clear and informative. I will actually look forward to going to the Dentist from now on! Thank you!

Chris Finn

10/26/2016

Lane Ends Dental Practice have provided my family, including my 3 young boys, excellent care and treatment. All staff from... read more receptionists to dentists are very friendly and professional. A special mention to the brilliant Hannah for always taking a minute to see my boys during treatment, thank you!

Claire Jones

4/28/2015

Great group of professional and caring people , have had superb service , wouldn't dream of going elsewhere ,... read more more expensive than other dentists in Lancashire , but now I can see why! , They are simply the best , not just in dentistry , but also in customer care

Maguns Schwartz

9/05/2014

From my first visit at this dental practice I have always been treated with care and compasion by all members... read more of staff . They are totally professional and understanding . I can totally recommend them for all dental services. Every aspect of treatment is explained and fully coordinated by Yvonne and carried out by a lovely team . Thank you

Angela Shorrock

10/26/2016

Such a warm welcome and friendly staff. Not going to be changing my dentist now. You will have to put... read more up with me a little while longer 🙂

Scott Lnpl Willetts

7/11/2015

Fantastic dental practice, I've been a satisfied customer for years and no longer need to fear a dental checkup.

Thanks to... read more each and every one of the staff who make Lane Ends such a welcoming and pleasant dental practice time after time.

Peter Heeks

9/13/2017

Review from husband Jonathon Hunt

Highly professional team who have looked after me and continue to do so with all aspects... read more of my dental treatment.
I have a good relationship with Dr Kaviani who always goes the extra mile and looks after me so well along with Yvonne and the rest of her friendly and excellent team.
Keep up the fantastic work.

Shirley Hunt

11/04/2016

After many years of going through dentists, Dr. Kaviani is the best I ever had.

I would highly recommend Lane Ends... read more Dental Practice to others.

Dave Trueman

8/18/2013
Top Dentist & Great Dental Team
★★★★★
"
Absolutely amazing team at Lane Ends, you feel welcome and reassured from the moment you walk through the door. The work to restore my damaged front teeth is unbelievable, I never thought I'd be able to smile again but now I have a bigger smile than ever, Thank you!
"
Best Implant Dentist
★★★★★
"
I have just completed treatment for a implant of a missing front tooth with Dr Tehranian. It is great to be denture free and have front teeth that make me want to smile! My implant was complicated as it has been seventeen years since losing my tooth. Thanks to Dr Tehranian and his expertise the procedure has been a complete success. Thank you Dr Tehranian and all the team at Lane Ends Dental Practice you have all been wonderful
"
Excellent Dental Practice
★★★★★
"
The team at Lane Ends dental practice are friendly, supportive, very professional and caring. This practice gives an excellent service. I was unable to smile properly before my first visit and now I can give a broad smile which has improved my whole facial look and appearance. Thanks are due to every single member of the team. x
"