Crowns can produce near-perfect cosmetic results , as they represent a long-lasting alternative solution by covering and protecting the remainder of the tooth with a custom-made restoration. Although it's always preferable to preserve the structure of the natural tooth, if a tooth is severely damaged and it's integrity is compromised, placing a crown may be the best option.  
Dental crowns generally not recommended for stained but otherwise healthy teeth since placing crowns requires so much natural tooth structure to be removed. However crowns may be indicated for teeth with severe discolourations or for moderately discoloured teeth that have additional aesthetic or functional problems.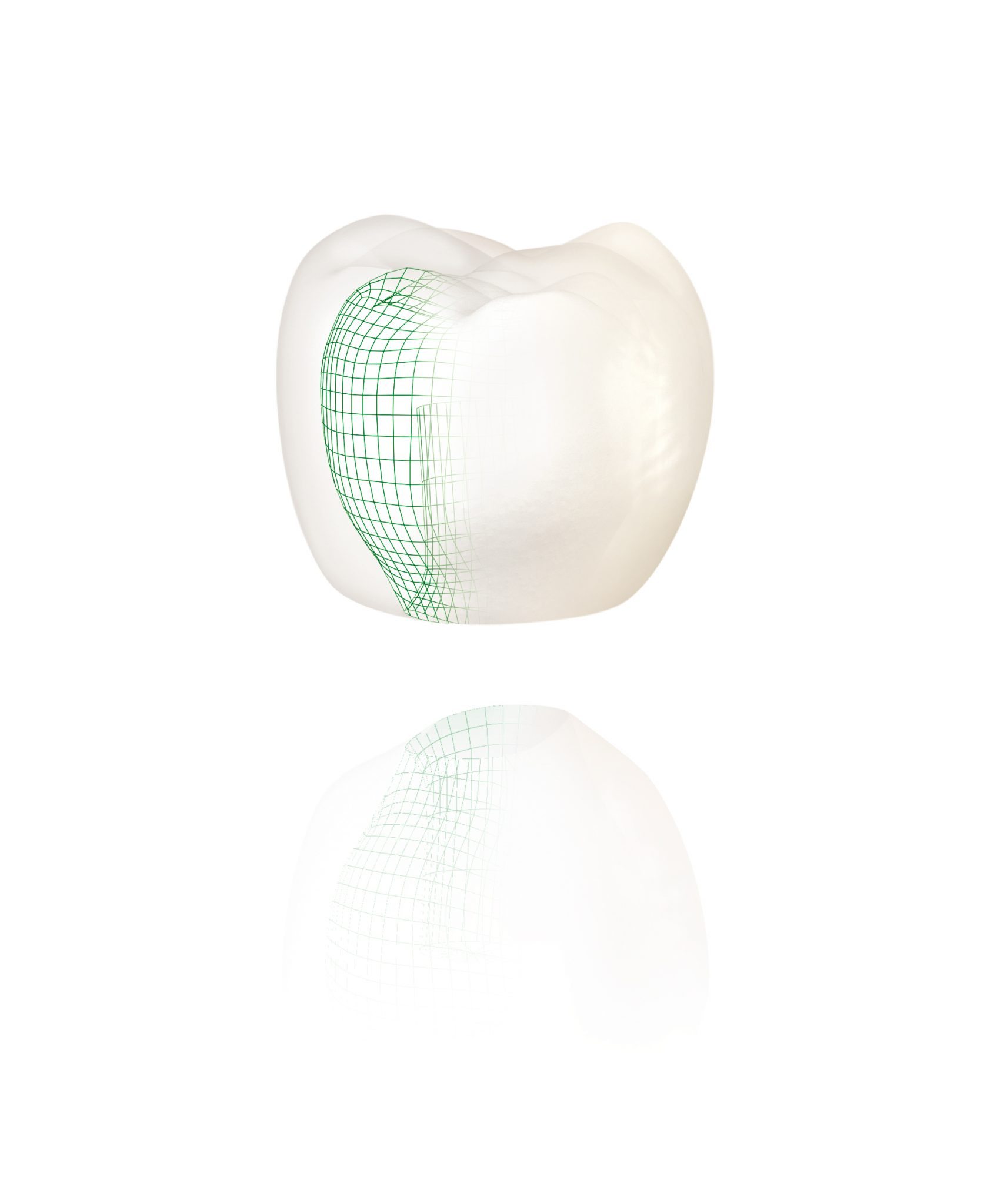 Types of Crown Materials Available
Permanent crowns can be made from all metal, porcelain-fused-to-metal, all resin, or all ceramic.
Metals

 used in a dental crown include gold, palladium, nickel, or chromium. Metal crowns rarely chip or break, last the longest in terms of wear down, and only require a small amount of tooth to be removed. They can also withstand biting and chewing forces. The metallic colour is the main drawback.

Porcelain-fused-to-metal crowns

can be matched to the colour of the teeth beside them. They have a more natural tooth colour. However, sometimes the metal under the crown's porcelain cap shows through as a dark line. Other drawbacks are that the crown's porcelain portion can chip or break off and there is more wearing down of the teeth opposite them in the mouth. These crowns can be a good choice for front or back teeth.

All-resin dental crowns

are less expensive than other crown types. However, they wear down over time and are more likely to break than porcelain-fused-to-metal crowns.

All-ceramic or porcelain dental crowns

provide the best natural colour match than any other crown type. They are also a good choice for people with metal allergies. However, they are not as strong as porcelain-fused-to-metal crowns. They also may wear down the teeth opposite them in the mouth a little more than metal or resin crowns. All-ceramic crowns are a good choice for front teeth.

Pressed ceramic crowns 

have a hard, inner core. They replace the metal liner that is used in the all-ceramic crown-making process. Pressed ceramic crowns are capped with porcelain, which provides the best natural colour match. They are also more long-lasting than an all-porcelain crown.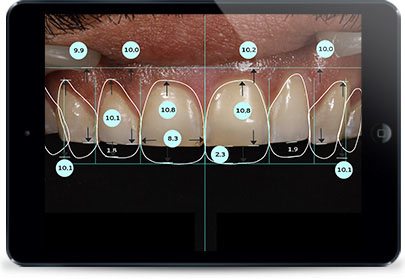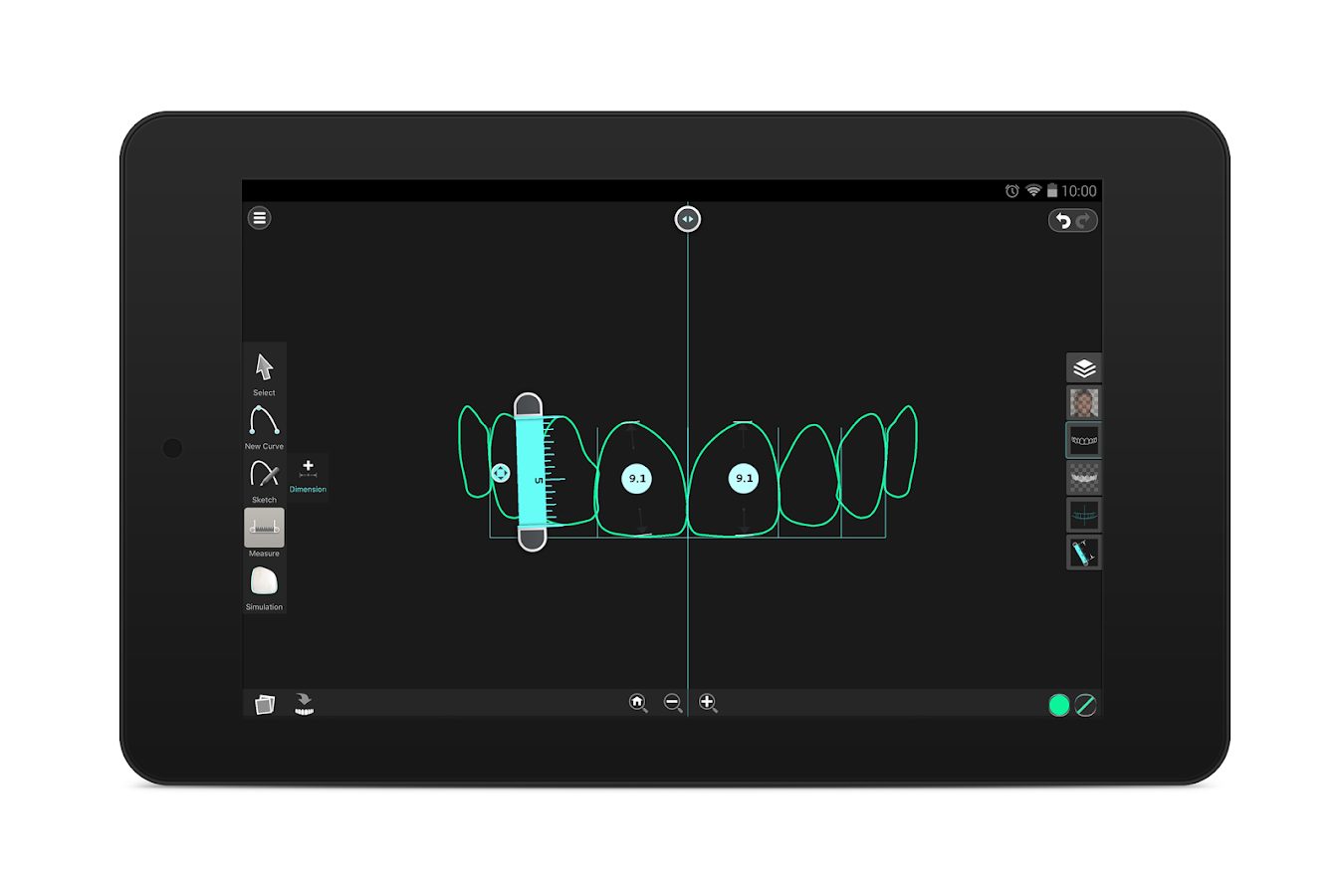 Cosmetic dental bridge consist of a unit of multiple dental crowns held together and are used to replace missing teeth or "bridge" the gap between healthy teeth. The two crown units on either end of the bridge are usually hollow and are fixed over the top of the supporting teeth on either side of the gap. With dental bridges particular attention must be paid to oral hygiene. Alternative solutions to replace the missing teeth are dental implants or dentures.
The greatest cosmetic challenge dentists face when making bridges is giving the artificial teeth a natural look. It's difficult to make them look like individual teeth that are actually emerging from your gums. No matter how skilled and experienced dentists and the ceramists are, they will occasionally have difficulties in creating the perfect aesthetics.
Dental Crowns & Bridges Full Mouth Rehabilitation
Many people who aren't aware of the consequences of not repairing their broken teeth  , or who are fearful of what their restored teeth may feel or look like  , choose to let their damaged teeth simply go untreated , which ultimately leads to teeth loss.  You should never underestimate the value of every tooth in terms of beauty and function, even those in the back of your mouth. Although these gaps and spaces created by missing teeth may not be visible , they can still cause a variety of chewing problems , collapse of facial features and premature ageing.  Damaged teeth can be saved and repaired to look and feel like the real thing or perhaps even better. There are several treatment options available  , including ; Porcelain Veneers , Ceramic Dental Crowns , Ceramic Dental Bridges , and Dental Implants.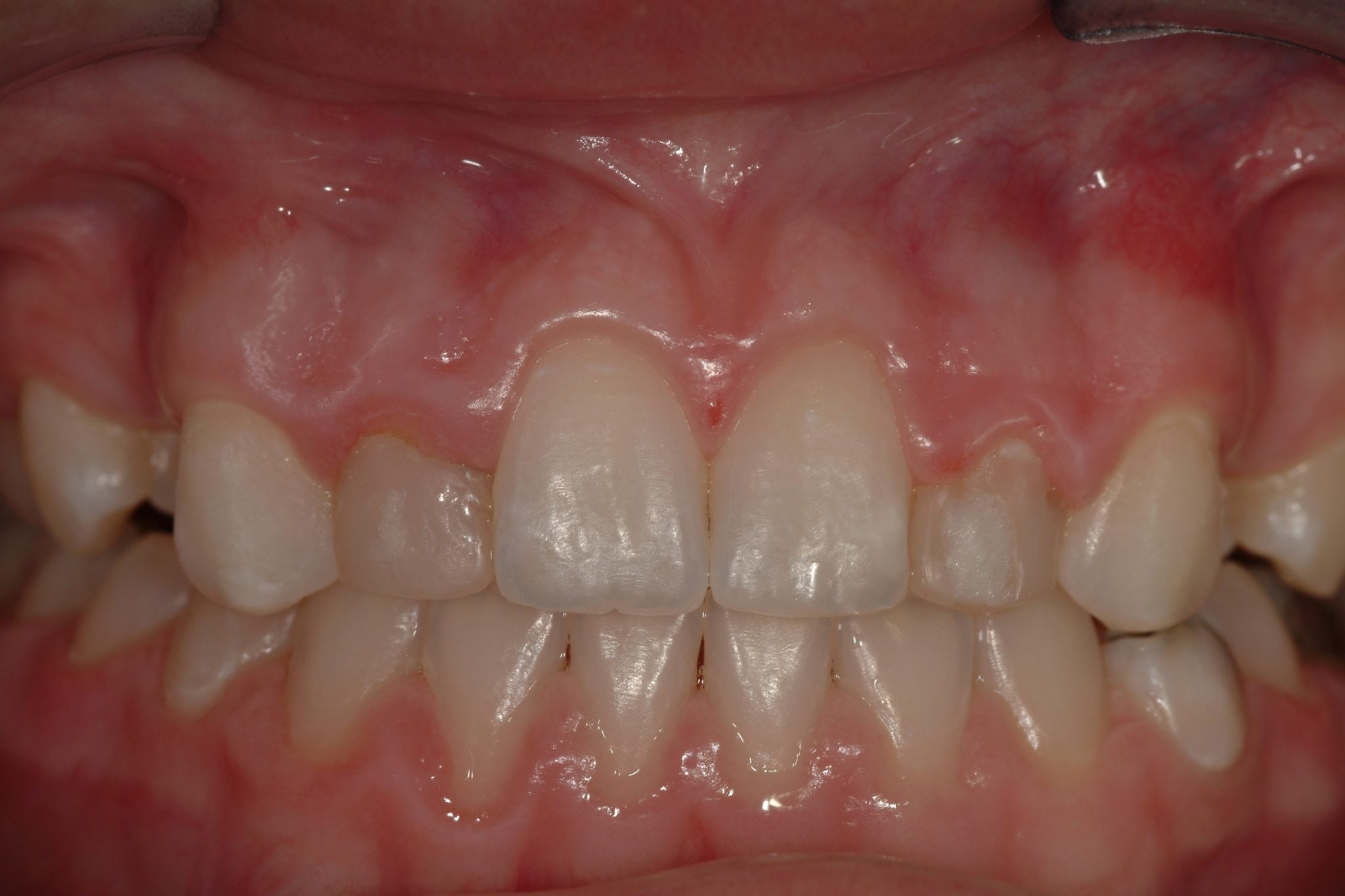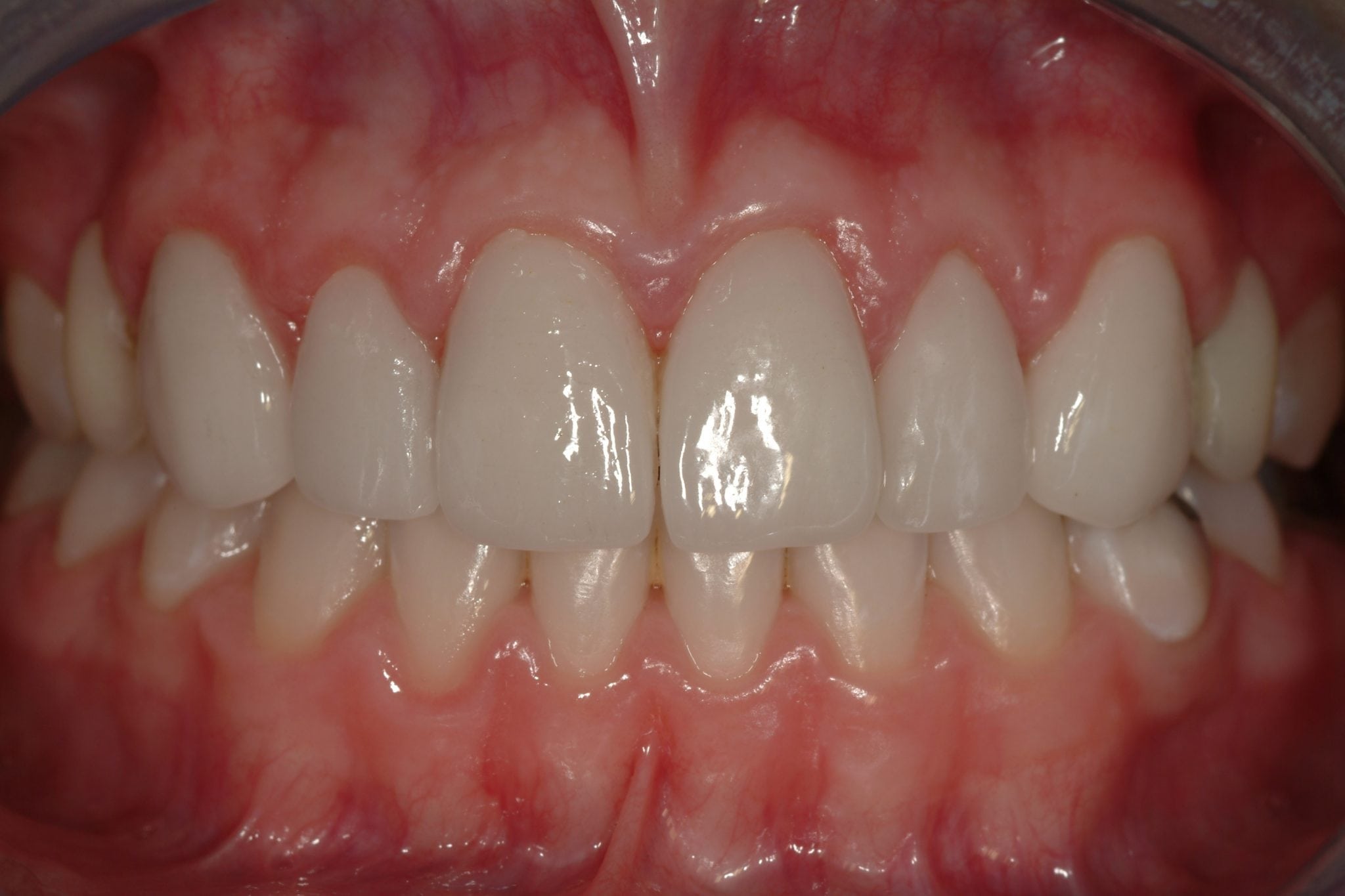 Non-Invasive Micro-Dentistry
There was a time when chipping a tooth meant replacing it with a crown, unless the chip was small enough to be cosmetically contoured. Nowadays , a tooth can be restored simply by applying composite resin material to its remaining structure. This rebuilds the tooth to it's original shape , and often makes it look even better. Cosmetic dental bonding is by far the most desirable when the tooth can be rebuilt without harming the smile line.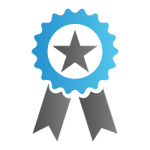 Meticulous Crown & Bridge Designs
There are many different types and brands of dental crown and bridges available today. At Lane Ends Dental Practice your cosmetic dentist will put the time and effort into having all your crowns and bridgework laboratory custom made as we believe that we get superior results with the fit, strength as well as beautiful aesthetics in our restorations. The majority of the cosmetic dentistry work that we provide today is all-ceramic.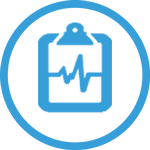 Smile  Makeover Preview
Computer imaging can help show you how many teeth need treatment and the approximate results. If it doesn't provide enough information for you , we will add tooth coloured wax to the 3D model of your teeth , so that you can get a better idea of the end result. Although there are  distinct differences between waxing and bonding techniques, because of the way the light is reflected, this mock-up will give you some ideas of how the end result will look.