Dental Hygienist in Preston ...
Our Dental Hygienists offer a variety of services to our clients including ;
Meet Our Gentle Dental Hygienist
Dental Hygienist in Preston : Mr. Colin Clarke
Visits to your dental hygienist are an important part of looking after your teeth alongside regular check-ups with your dentist. Our hygienists work with our expert team of dental professionals to help minimise the effects of gum disease by thoroughly cleaning your teeth, particularly in those hard to reach areas.
As well as removing stubborn plaque and tartar that can build up on your teeth, even with regular brushing and flossing, our dental hygienists can help to remove unsightly stains caused by tea, coffee, red wine and cigarettes.
Over the last 28 years Colin has worked in almost all areas in dentistry, including working as a dental support specialist in the armed forces, where he served in the Gulf war in 1991 as a combat medical technician. after an extensive period in dental practice management Colin qualified as a dental hygienist in 1994.
the area of prevention of dental disease has been his primary area of focus over the last 20 years with a particular interest in periodontics ( diagnosis & treatment of gum disease) and its effect on the " whole body" with a holistic approach.
Colin has worked with many award-winning cosmetic dental teams culminating in him being awarded the prestigious "Dental Hygienist of the year " award for his work in preventative dentistry.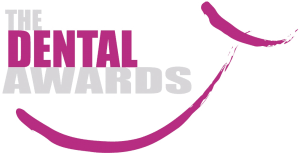 Colin believes that , it is only by getting to know his patients and building up a relationship of trust that best results are possible, Teamwork is a very important part of his approach to dental health and he views his patients as a pivotal member of that team, working hard to understand, treat and prevent any dental health concerns.
He is always keen to promote his dental health message to the wider community through his work with professional bodies, such as the Listerine  dental research forum to addressing local community Groups.In his opinion good communication and a complete understanding of his patients need  are the starting point and the foundation of any professional relationship.
Your dental hygienist can:
• Provide dental hygiene care to a wide range of patients.
• Plan the delivery of care for patients to improve and maintain their periodontal health
• Obtain a detailed dental history from patients and evaluate their medical history as well as undertake a complete periodontal examination
• Provide preventive oral care to patients and liaise with dentists over the treatment of tooth decay, periodontal disease and tooth wear.
• Undertake above and below the gum scaling and root cleaning using manual and powered instruments
• Give patients advice on how to stop smoking.
Preventive Dental Hygiene Treatments
We know that mouth health and the health of the entire body are intimately connected. In fact, oral diseases are connected to numerous disease processes like heart disease, diabetes and infant prematurity. Our experience brings proven results in treating gum disease, removing mercury amalgam fillings, treating headaches as well as eliminating damaging tooth grinding. We have not only restored the appearance of our patients' smiles but have also contributed to improving their overall health.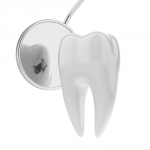 Before any dental work begins, each patient receives a thorough dental examination and health assessment. This typically includes digital x-rays and a complete survey and charting of your teeth and gums , including cavities, restorations and missing teeth. We also evaluate your periodontal health, occlusion (teeth position and bite) and TMJ (jaw joint), as well as screen for oral cancer.