At Lane Ends Dental Practice, our primary goal is to earn your trust from the moment you arrive. We will take the time to develop a comprehensive understanding of your unique dental health and personal preferences, in order to provide individualised health care.
Our cosmetic dentist in Preston takes great pride in the long-term relationships we form with our patients and will treat you and your family with the greatest respect, dignity, and attention you deserve. If you are looking for a dedicated cosmetic dentist who will adopt your priorities as her own, you can trust Dr. Haide Kaviani to deliver unparalleled skills.
We are a mercury-free cosmetic dental practice providing personalised dental care in a pain-free environment.
We focus on treating people as individuals and spending the time necessary to understand each person's priorities and unique dental challenges. We work with you to create a life-time plan for dental wellness. Dental Wellness includes stopping damage from gum disease, decay, tooth wear, and breakage and restoring the mouth to optimal comfort, function, and cosmetics. This process can happen very quickly or overtime to fit into anyone's budget and schedule.
Some of the Services we offer: Oral hygiene instruction, Preventative gum disease treatment, Material Biocompatibility, Digital intraoral x-rays, Safe removal of silver fillings, Laser-assisted periodontal therapy Crowns, Onlays, Composite (tooth coloured) fillings, Dental Implants, and natural-looking dentures
Our goal is to educate our patients on how to improve and maintain their dental health. This is done by customising a dental prevention plan and -- when needed -- explaining the various treatment options. The therapy we provide is a blend of the most current aesthetic and durable materials with the more traditional materials and techniques that have withstood the test of time.
Your time and comfort are important to us! To accommodate your busy schedule we offer early morning and late afternoon appointments. We use the latest equipment so that your dental care is comfortable effective and timely from start to finish.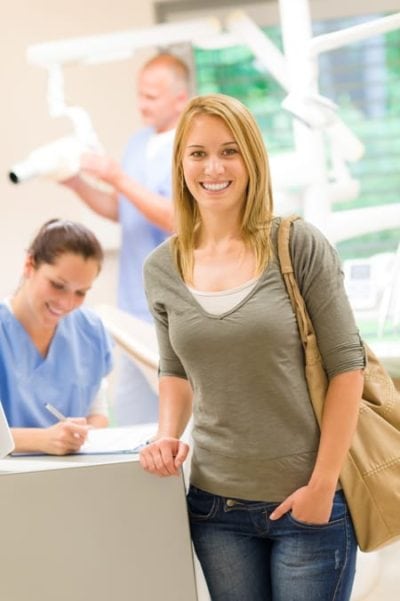 Step into our dental clinic and experience world-class cosmetic dentistry in the city of Preston. If you are looking for a qualified cosmetic dentist in Preston to transform your smile then you have come to the right place. Although our expertise is in the art of dental Implants and cosmetic Dentistry, we pride ourselves on providing high-quality general and family dental care.
We utilise the latest state of the art technology and the finest materials to look after your everyday dental needs. Regular check-ups and hygiene appointments are the cornerstone of our preventative plan to help keep your teeth and gums healthy for a strong foundation. Whether you are interested in dental implants or cosmetic dentistry, our services are second to none. Our vast wealth of knowledge and expertise allows us to excel in a wide variety of Gentle Dental treatments.
As dentistry is changing rapidly due to the advancements in techniques and materials, we as a dental professional, as well as the patient, need to understand these cutting-edge innovations in cosmetic dentistry & dental implants. We use the latest computer imaging technology and advanced pain-free techniques to bring you the best possible cosmetic dentistry solutions.
If You Could Dramatically Change Your Smile and Improve Your Self Confidence, Wouldn't You? Dr. Kaviani is an elite cosmetic dentist in Preston with a special interest in facial aesthetics and would love the opportunity to sit down with you to explore your options!