Lane Ends Dental Practice Changes Lives, Smiles through 'Smile Story' Makeover Competition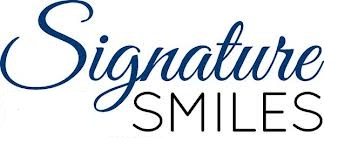 Every year, Cosmetic dentists at Lane Ends Dental Practice run a very special contest; Signature Smiles ( Give Back a Smile). It is a way for us to help change the life of an individual in our community through "The Smile Story Contest.
Every March entrants submit their own "smile story" and a photo, explaining why they deserve a new smile. After the stories are collected, the public vote for their favourite smile stories. The lucky grand prize-winners will be selected by a panel of dental professionals. The winner of the contest will receive a smile makeover – valued at up to £5000.
The hardest part of the contest for us is narrowing down all the wonderful submissions to just 10, and finally choosing the deserving winner.
Life is simply better with a beautiful smile. Every year Dr. Kaviani takes an individual whose smile may be holding them back and change their life through her "Makeover Smile" contest. She really wants to make a difference for someone, to give them a smile they can be proud of, when you are able to smile with pride; it lifts your confidence and improves your overall well-being.
This Year's winner; Susan couldn't remember a time when she was happy with her smile. She was so upset with the appearance of her teeth and had become so self-conscious that she would either avoid smiling in various social situations, or cover her mouth with her hand. "I hated to smile, truthfully. When I had pictures taken I never showed a full smile," she said.
Her displeasure stemmed from the appearance of several discoloured and missing teeth, a mouthful of unsightly fillings, and an old acrylic replacement for missing teeth which had gradually lost all of its aesthetic appeal. She both needed and wanted a smile makeover for years. Although she had even gone for dental consultations, she realized that the cost of the extensive dental work she needed was far beyond anything she could afford.
Cosmetic Dentist, Dr. Kaviani wanted to help give Susan back her confidence and create a smile for her that was not only more aesthetically pleasing, but one that was more structurally and functionally sound. As importantly, she wanted to restore Susan's dental and oral health so that it would be self-sustaining well into the future,
Susan's case was very challenging cosmetically due to the fact that she had some missing teeth, and also loss of facial support caused by previous tooth loss.
My smile makeover was an exhilarating experience from beginning to end. Seeing the gradual transformation of my teeth to how they look today was like putting a jigsaw puzzle together; each piece is set into place until you see the total picture. Then suddenly it's done and you can smile again," Susan said.